Phone: 518.677.2495 – Ext.314
Email: katherine@hubbardhall.org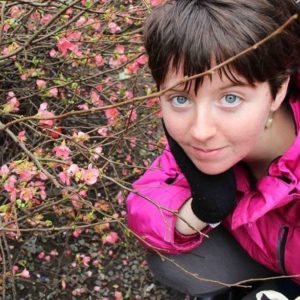 Katherine Danforth – Was first introduced to Hubbard Hall during a high school field trip, where she and her fellow students were allowed a glimpse into the 2013 production of Macbeth. That summer, Katherine joined Hubbard Hall's summer Shakespeare troupe, led by Jeannine Haas, as they toured Twelfth Night. Other theatrical credits at Hubbard include Othello, Peter and the Starcatcher, The Winter Carnival of New Work: The Farming Plays Project and the 2019 revival of A Box of Monkeys. After graduating from SUNY Potsdam and enjoying a wonderful tour abroad at York St John's University, UK, Katherine joined the staff at St Mary's Academy, Hoosick Falls, as a teaching assistant in the Pre-K 3 classroom. Katherine enjoyed her two years there, messy as they were, and was sorry for the eventual closing of the academy. Fortunately, she remained in close contact with Hubbard Hall, and assisted Virginia May Edinger in the direction of both Youth Theatre's 2018 production of Peter Pan and CCS Drama Club's Annie. Katherine then directed the 2019 Youth Theatre production of James and the Giant Peach. She is thrilled to be joining Hubbard Hall's regular staff, and recently moved to Cambridge, NY. She looks forward to inspiring students through the magic here at Hubbard Hall, just as the artists inspired her so many years before.