Phone: 518.677.2495 – Ext. 312
Email: kristoffer@hubbardhall.org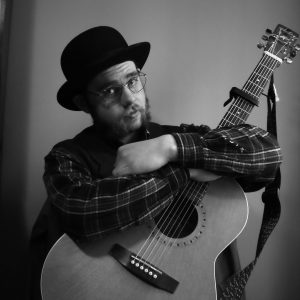 Kristoffer A. Ross began working with Hubbard Hall in 2014, as Scenic Designer for The Theater Company's production of Tartuffe. Since then, he has acted in or worked on technical aspects for numerous productions at the Hall, joining the regular staff in February of 2017, as Facilities Management Assistant. He has been serving as Facilities Manager & Technical Director since January of 2018.
Other favorite Hall theatrical credits include:  Peter and The Star Catcher, The Crucible, and The Winter Carnival of New Work: The Farming Plays Project, (acting) and The Velocity of Autumn, The Glass Menagerie, The Mystery of Edwin Drood, and The Sound of Music (Technical).
Kristoffer lives on his family's farm in Center Cambridge, NY, and recently graduated from homeschooled Secondary School. He now spends much of his free time in local Celtic folk band The Men o' War Balladeers, and polishing his skills on acoustic guitar.