Phone: 518.677.2495 – Ext. 304
Email: colleen@hubbardhall.org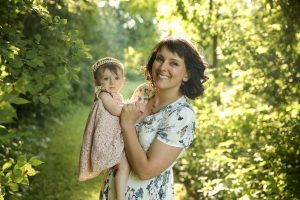 Colleen Viera – Though born in New York, Colleen spent her youngest years growing up in the countryside of West Virginia, where she learned the value of a simple handmade life, and the genuine kindness of one's community. Equipped with a 2008 degree from Fairmont State University, a passion for adventure, a hunger for culture, and a desperation to escape her small town, she spent her mid-younger years traveling to a few new states, trying a variety of new careers in different fields, before ultimately landing in another small beautiful town in New York. Here she learned that sometimes small is better, (as long as big city culture is close by). Shortly after she met her now husband, Rob Viera, and started her more meaningful adult life. She now lives in Cambridge, NY with her wonderful husband, adorable daughter Daisy, dog Nova, cat Jinx, and assorted chickens and extended gardens. She became the Program Director at the beginning of 2018, and along with her office assistant Daisy, looks forward to a long future here. When she isn't playing with Daisy, you can find her gardening, on a family hike still exploring, aspiring to cook a dish to resemble its Pinterest picture, volunteering at Hoosick Falls Central School, doing artsy stuff with Rob, or most certainly knitting/felting something. She believes that art is necessary for survival, a good imagination is imperative for success in "adulting", and that her family is, and always will be, her greatest achievement.