Welcome to our 2019-2020 Season!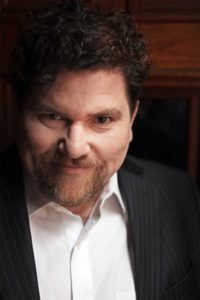 Hubbard Hall is such a special place. We have great work in store for you this year, both on stage and throughout the campus. We're in a deep process of strategic planning, as we strengthen our ability to continually deliver high quality arts education, while finding new ways to produce, present, and develop world-class art and artists. We're also experimenting with rolling out just six months of programming at a time. This is purposeful, as we strive to be more nimble, responsive and dynamic in our programming, while recognizing that very few of us plan twelve months in advance. With a stronger mix of presenting, producing and co-producing, along with a stronger emphasis on arts education, we are strengthening the Hall's fiscal and artistic health.  We're also developing partnerships with theaters in New York City, in order to offer world-class residencies to artists here at the Hall as they develop new work towards production in the city and here at the Hall.
This year, with a special grant from the New York State Council on the Arts, we're creating The Susan B. Anthony Project, a new play with music we'll be producing in May 2020, as part of our celebration of the centennial of the Women's Right to Vote and an exploration of Susan B. Anthony's time here at Hubbard Hall in 1894. Did you know Ms. Anthony ran a two day Suffrage Convention here and spoke on our very stage?
We hope that you'll join us for classes and performances throughout the year, and help us ensure the Hall will thrive and serve our community for many years to come as a donor or volunteer.
You can always reach me at david@hubbardhall.org, 518-677-2495 or by just stopping by sometime to talk to us about becoming further engaged here. And you can always give via hubbardhall.org, over the phone at the number above or by dropping us a check in the mail.
Welcome back, or for the first time, to Hubbard Hall.
We're so glad you're here.
Sincerely,
David Andrew Snider
Executive & Artistic Director