Winter/Spring 2022
Friends,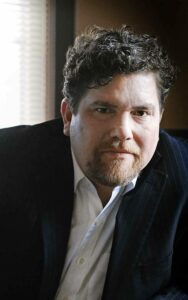 2021 was a year of complete ups and downs, for all of us. We completed our year with a fall full of classes and some wonderful productions and presentations. The Seagle Festival, Flamenco Vivo, Music from Salem and the world premiere of My Witch: the Margaret Hamilton Story all wowed audiences. We also continued to offer artist residencies and our important partnership with the Bushwick Starr in Brooklyn, NY.
As of March 9, 2022, the CDC has listed Washington County as "Low" in cases and risk. Our local school districts have eliminated mask requirements and do not require proof of vaccination. Businesses in NY State are no longer mandated to require masks. Therefore, the Hubbard Hall Board of Directors has voted to no longer require proof of vaccinations or masks for performances or classes.
Masks will be optional for any and all attendees, in classes and audiences. If an artist or instructor wants attendees to wear masks, because of that artist or instructor's health risks, they may request that attendees wear masks and Hubbard Hall will communicate that request to attendees. Students and professional artists are able to rehearse and perform without masks or health screenings.
We're busy planning our winter/spring semester of classes, running February 7-May 27. We're also hoping to have our Drama Club back for a spring show, expanded artist residencies, and more professional performances for you in the spring. But it will take all of us to be vaccinated, masked, and caring for each other in order for us to continue to thrive in 2022.
I hope you're well and that we'll see you here soon. If you haven't already this year, please consider making a contribution.  Donate Now!  Your support means so much to us, now more than ever. 
You can always reach me at david@hubbardhall.org.  And you can always connect with us via HubbardHall.org, or by mailing us at 25 East Main Street, Cambridge, NY 12816.
Thank you.
Sincerely,
David Andrew Snider
Executive & Artistic Director