Hubbard Hall has Class Cards for Yoga and Tai Ji Classes
In the Spring of 2019 we implemented a new pricing structure for Yoga and Tai Ji classes, in order to make it easier and hopefully cheaper for you, while streamlining some of the process to take some burden off staff here at the Hall.  Please let Colleen or David know if you have any questions.
Why: With inflation over the years, the old class card was no longer a good deal for our students. It had also become a very time consuming task to keep track for our small staff. The new class card has a shorter expiration date, to help us with tracking and bookkeeping. It will only exist in our database to eliminate the waste of the card and also cut down on processing time and it will also be more accessible for our students, with its automatic renewal option.
Details:
Monthly "Yoga & Tai Ji Any Class Passes" are $55 per pass

.

 Each "Any Class Pass" has a total of four classes (not hours) on it for the month. If you take more than four classes during a month and have only purchased one pass you will be charged the drop in rate of $15 for any additional single classes or you can purchase another pass by calling the Hall Office at 517-677-2495.
Example: If you have purchased 1 pass but have taken 5 classes, you will be charged $15 for the remaining class. Or, if you take 4 classes per week you may purchase 4 passes to cover them all.
Example: If you normally attend Tuesday Evening Yoga, but have to miss one week, try a new class!
Passes will ONLY be sold the last week of a month – for the next month, and that current month's first week.
Example: Passes for February will be sold during the last week of January and the first week of February.
All passes are good for ONE month. The pass expires at the end of the month. There is no roll over to the next month for unused classes. You can purchase as many passes as you choose for the current month.
At the time you purchase a pass, you will have an option to select an automatic renewal pass (repeating the identical purchase each month). By selecting this option you are authorizing Hubbard Hall Projects, Inc. to charge your credit card on the first of each month in the amount of $55 to renew the Yoga & Tai Ji All Class Pass for another month until such time you cancel this authorization.  Please note: The security of your information is VERY important to us and you. If you opt to automatically renew, you will be set you up in our Neon database for future payments processed through Authorize.net.
Benefits: Ease for user, ease of tracking for Hubbard Hall, better deal for students and  classes are more accessible for students.
Passes make great gifts, buy one for a friend!
Other New Things to Note:          
Yoga and Tai Ji will be 20 week semesters – no breaks during school breaks, unless otherwise noted by the instructor
Half term semester registration is now available. (Have a trip planned during class and can't make it to all of them? Register for either the first 10 weeks, or the last 10 weeks!)
Our NEW Yoga and Tai Ji class pricing: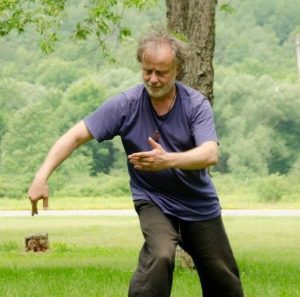 60 Minute Classes:
Full Term Tuition: $200 if registered on or before January 27, $220 if registered after. Half Term Tuition: $120. Single Drop-in $15. First for $5
75 Minute Classes:
Full Term Tuition: $240 if registered on or before January 27, $260 if registered after. Half Term Tuition: $130. Single Drop-in $15. First for $5.
90 Minute Classes:
Full Term Tuition: $270 if registered on or before January 28, $290 if registered after. Half Term Tuition: $140. Single drop-in: $15. First for $5.
                                                                             ALL "drop in" rates for Yoga and Tai Ji are now $15