Proof of Vaccination and Masks No Longer Required
Masks will be optional for any and all attendees, in classes and audiences. If an artist or instructor wants attendees to wear masks, because of that artist or instructor's health risks, they may request that attendees wear masks and Hubbard Hall will communicate that request to attendees. Students and professional artists are able to rehearse and perform without masks or health screenings.
Due to the limited capacity of the Hall and reservations filling quickly and often selling out, we cannot offer refunds once tickets are purchased. If you are unable to attend, we are happy to convert your ticket payment into a donation to Hubbard Hall.
OPERA
THEATER
Will Kempe's Players presents:


Join us for two nights of Shakespeare. Will Kempe's Players the company that brought you As You Like It, Much Ado About Nothing, and Hamlet, returns with two rarely seen classics.
Free – limited to 100 guests. Advance registrations strongly suggested to guarantee seating. Note: Saturday's The Comedy of Errors will be performed outdoors on the lawn. Sunday's Titus Andronicus will be performed inside Hubbard Hall.
MUSIC
Music from Salem
June 5th, 2022 at 4pm
June 12th, 2022 at 3pm*
July 10th, 2022 at 4pm
July 24th, 2022 at 4pm
July 31st, 2022 at 4pm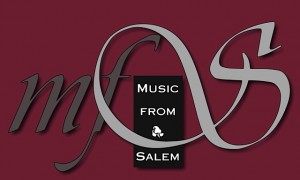 Friday, July 29 at 7:00 PM
Pay What You Will.
Village Harmony is an umbrella organization founded in 1989 and based in central Vermont, dedicated to the study and performance of ethnic singing traditions from around the world. This group of talented teen singers is led by a trio of veteran Village Harmony teen camp leaders: Lysander Jaffe and Megan Henderson from the Boston area, and Carl Linich of Poughkeepsie, NY. The concert program will include songs from the American shape-note tradition, folk polyphony from Corsica, Albania, Sardinia and the Republic of Georgia, and a European Renaissance piece. The singers in this particular group are drawn from Vermont, Massachusetts, New York, Wisconsin, Minnesota, Oregon and France.


SPECIAL COMMUNITY EVENTS & FUNDRAISERS
In additional to performance based programming and classes, Hubbard Hall also offers several Special Community Events and Fundraisers throughout the year!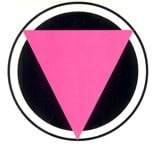 Breaking Bread
Breaking Bread brings our community together and offers new ways to create, communicate and collaborate. A safe, inclusive, and sensitive space for LGBTQI+ community members where everyone is welcome and everyone is celebrated for who they are. Come break bread with us. Events are Free.
Summer Schedule: Wednesdays, 6:30 – 8:30 pm. June 22, July 20, August 17. Outside on the Great Lawn at Hubbard Hall. Bring your own picnic provisions. 

Listening to the Field:
Artists and Arts Leaders Discuss What's Happened and What's Next

Join us for a series of discussions about the state of the arts in 2022, including issues of equity, programming, audience engagement, funding, and working as independent artists, facilitated by David Andrew Snider, lecturer in the arts administration program at Skidmore College, executive & artistic director of Hubbard Hall, and author of the new professional playbook Managing Arts Organizations. Learn more.
Community Drumming Circle

with Drumming Master Bolokada Conde
Sunday, May 22 at 2pm in Hubbard Hall
FREE! Registrations required – seating is limited.
40 drumming slots available; 40 more slots for audience.
Presented in partnership with Rural Soul Music Studio.
Bolokada Conde is a master among masters and one of the richest treasures of Malinke music and folklore on earth. As one of Guinea's most premier and prolific Malinke Djembefolas, Conde has taught the spellbinding Malinke music and folklore across the world.
June 11, Hubbard Hall Great Lawn

We hope to see you at the 2nd annual Cambridge Pride celebration on Saturday, June 11, 2022 from 12 pm – 5 pm. Local musicians, local eats, and great company! Come snag a bite to eat from Coffee And and Round House Bakery. We have a talented line-up of local musicians and will have performances by the Ginger Roots, Shannon Tehya, Alli Sargent, Daniel Stevens, Dan Costello, and Debe Dalton. We will also have a range of informational tables such as Cambridge for Social Justice, the Cambridge Valley Rescue Squad, 4-H, the Cambridge Public Library, and many more. We hope that you take some time to stop by and share space and create community with us! Happy Pride!

I hope you're well and that we'll see you here soon. If you haven't already this year, please consider making a contribution.  Donate Now!  Your support means so much to us, now more than ever. 
Sincerely,
David A. Snider – Executive & Artistic Director