PLEASE NOTE: Due to safety concerns, we are no longer taking payments or registrations in person.  Please call 518-677-2495, email info@hubbardhall.org or register online.

Meetings and Hall Visits
We are also only meeting with vendors and clients BY APPOINTMENT ONLY. Please email david@hubbardhall.org if you have any questions or need to meet with us.
THEATER MAINSTAGE

by William Shakespeare
Directed by David Snider
August 4th through the 8th, 2020  at 6:30pm (Wed. August 5th Sold Out!)

Tickets: $15 per person
Audience must register online in advance.
Under a big tent! So rain or shine the show will go on! On the Great Lawn behind the Hall.
Come see a new take on Shakespeare in the Park!
An eight-person cast will perform a 90 minute version of a rarely seen Shakespeare comedy, with social distancing in mind.
The King of France is dying of a mysterious virus with no cure. Enter Helena, a young serving girl, who uses her father's medicine to create a vaccine, save the King, and, in doing so, win the love of her life. And that's only the beginning of the story…
Outdoors On the Hubbard Hall Great Lawn, just Off Main and Washington Streets in Cambridge, NY
Limit to 40 audience members per performance with social distancing enforced. Please wear masks.
Bring Your Own Blankets, Chairs and Food!
Directed by David A. Snider
Written with hundreds of community members
Music written & performed by Bob Warren
October 16th – 18th 2020
Friday 6 & 8pm, Saturday 2, 6 & 8pm and Sunday at 4 and 6pm
October 17th, 6 and 8pm performances for Gala Ticket holders only.
Tickets $25 – Students 21 & under $10

On February 8th and 9th, 1894, Susan B. Anthony hosted a Woman's Suffrage Convention at Hubbard Hall in Cambridge, NY. This is the story of what they did – and what they left undone.
MUSIC
Chamber Music – Dan Shulman Presents

Sunday, July 12th and  July 26th, 2020 – at 4pm
Location Hubbard Hall, with social distancing enforced.
Advance registration strongly encouraged.
We will allow a maximum of 36 audience members with masks.
Do you miss live performance as much as we do? Join us for an afternoon of gorgeous chamber music in Hubbard Hall! These one-hour mini-concerts will thrill you with live performance while offering a safe environment, with just 36 attendees and two performers spread throughout Hubbard Hall. On July 12, you will hear Sonatas for Violin and Piano by Tartini, Mozart and Debussy, and short pieces by Kreisler. Then on July 26, we will feature a Schubert "Abend"—Piano Music by Franz Schubert.
SPECIAL COMMUNITY EVENTS & FUNDRAISERS
In additional to performance based programming and classes, Hubbard Hall also offers several Special Community Events and Fundraisers throughout the year!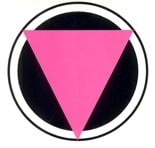 Breakng Bread bring our community together and offer new ways to create, communicate and collaborate.  All events are from 6-8pm.  Events are Free. Breaking Bread is a Potluck supper.
Our 2020 Gala has been moved to Saturday, October 17th, 2020. 7pm to 10pm. Save the Date!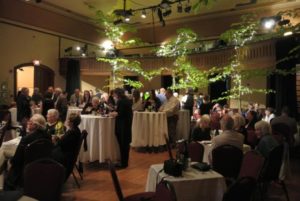 We will be offering a wonderful evening of cocktails, hors d'ouerves and performances of The Susan B. Anthony Project. Come help us celebrate the amazing Kathy Roome, Susan B. Anthony and Mary Hubbard in an evening of social fun – with plenty of social distancing.
We are also thrilled to announce that we have been awarded a new history marker from the William G. Pomeroy Foundation, which will designate Hubbard Hall as an important historic site via Susan B. Anthony's Women's Suffrage Convention held here in 1894. We will reveal this marker as part of Saturday's festivities, which will be installed in front of the Hall on Main Street.
Tickets will be very limited but we will also be soliciting donations in lieu of attendance, to help us celebrate Women's Suffrage – and to help us come roaring back to life this fall!
This year we are thrilled to honor  Kathy Roome! as our 2020 Making Art and Community Happen Honoree. Kathy is such a wonderful and generous member of our community. Her work over the years has truly made art and community happen for so many people. We are so happy to honor her and her work at the 2020 Gala. Join us in celebrating Kathy and all her good works!
Tickets $200 Honorary Committee & Gala or $125 Gala Ticket. Includes a performance of the Susan B. Anthony Project.