Our 2019-2020 Season!
Box Office: 518-677-2495, ext. 311
OPERA
Thursday, October 17th, 2019 at 7 pm
Founded in 2004, Opera Company Middlebury (OCM) is entering its 16th season of sold-out performances. Using a mix of Vermont talent and professional singers from across the country, OCM is recognized as one of the most important small opera companies in the nation. OCM comes to Hubbard Hall for the first time with their full production of the legendary opera Tosca. With only one performance from this amazing company, you do not want to miss this one! OCM Vermont
$35 Adults/$10 Students Ages 21 and Under
THEATER MAINSTAGE

Saturday, September 7th, 2019 at 7:30 pm
Why Hamlet in 2019?
What do you do when you realize everything you know may be wrong?  What do you do when loved ones betray you?  What can a citizen do when the government systematically covers up wrong-doing?  Where can one go to reliably determine truth?  These are not only Prince Hamlet's dilemmas in the 17th century; they are ours in the 21st. How do we find our way out of the ancient (and contemporary) cycles of revenge and annihilation?
About Will Kempe's Players Cooperative
Now in its third season, Will Kempe's Players Cooperative stages Shakespeare's plays in a manner that echoes the stagecraft of the sixteenth and seventeenth centuries. As such, WKP productions tour exclusively, playing everywhere from traditional theaters and outdoor stages to park groves and other "found" spaces.  The performers share common space and lighting with the audience, using evocative text, props and scenery to engage the audience directly. WKP productions feature rich costumes, expert swordplay, music, dance, and clear story-telling.
$25 Adults/$10 Students Ages 21 and Under/Ages 5 and Under Free
Directed by Katherine Danforth
Our resident Cambridge Central School Drama Club presents this classic by Edgar Lee Masters. Similar to Thornton Wilder's Our Town, Spoon River Anthology shares a window into the past, while highlighting the glories, humor and tribulations of everyday life. Come hear this rural community brought to life by our own youth in ways that will make you laugh and touch your heart.
$10 Adults/$5 Students Ages 21 and Under/Ages 5 and Under Free
Saturday, November 2nd, 2019 at 7:30 pm
The New York Neo-Futurists return to Hubbard Hall with their hit show The Infinite Wrench. 30 plays in 60 minutes – all new and picked by you! Don't miss it.
$25 Adults/$10 Students Ages 21 and Under/Ages 5 and Under Free
Directed by Jennifer Williams
Friday, November 15th through  Sunday, November 24th, 2019 (6 performances)
Fridays and Saturdays at 7:30 pm. Sundays at 2 pm
Considered one of Brian Friel's greatest works, Faith Healer is a haunting drama told through a series of monologues. Confusing memories of events past are recounted by itinerant faith healer Frank Hardy, his wife Grace, and his manager Teddy. It is a story filled with contradictions, and the audience must decide who is telling the truth and what really happened in the end. The Little Terrible Theatre of Cork comes to Hubbard Hall all the way from County Cork, Ireland, for this co-production of a classic play about life and the struggle to live it. Two weekends only! The Little Terrible Theatre of Cork is a small, independent theatre company based in West Cork, Ireland. The group's members have been involved in productions throughout the Republic of Ireland and Northern Ireland, most recently winning several acting and directing awards during the 2018 All Ireland Drama Festivals. Performing a range of plays from classics of the Irish and English theatre to avant-garde works by newly emerging playwrights, the group strives to provide an eclectic and entertaining experience for its audiences.
 $25 Adults/$10 Students 21 and Under
Directed by Kirk Jackson
Inspired by Chekhov's The Seagull
January 24th – February 2nd, 2020
Fridays and Saturdays at 7:30 pm and Sundays at 2 pm
From the director who brought you A Walk in the Woods and The Book Club Play, Stupid F*%king Bird is a hilarious explosion and adaptation of Chekhov's The Seagull.  "…an accessible and unfailingly delightful jaunt into misery (or maybe we should say compromised happiness). It's absorbing in its every glance and revealing in its every sigh." —Washington City Paper.  Appropriate for ages 15 and up due to adult language and content. Starring Jesse Pennington (Astrov in Uncle Vanya Off-Broadway with Jay O. Sanders in 2018) and Danielle Skraastad (fresh from a hit run in Hurricane Diane at New York Theater Workshop Off-Broadway) and David Snider (A Walk in the Woods, The Glass Menagerie and The Crucible at Hubbard Hall
$25 Adults/$10 Students 21 and Under
MUSIC
Saturday, October 5th, 2019 at 2pm and 7 pm
The company who brought you The Falling and the Rising last season returns to wow you with two performances of some of the best music in the American canon, written by the one and only Cole Porter!
$25 Adults/$10 Students Ages 21 and Under/Ages 5 and Under FREE
Sunday, December 15th, 2019 at 6pm
After a sold out concert last year at the Hall and a hit tour throughout the UK, Coig returns to Hubbard Hall with their addictive style of fun, thrilling acoustic Celtic music from Nova Scotia.
 $25 Adults/$10 Students 21 and Under
Music From Salem Concerts
Music from Salem, in residence at Hubbard Hall for 33 years, will warm your fall afternoon with beautiful chamber music.
$25 Adults/$10 Students Ages 21 and Under or Pay What You Will at the door

DANCE
The 2020 Dance Showcase

Come Together and Dance!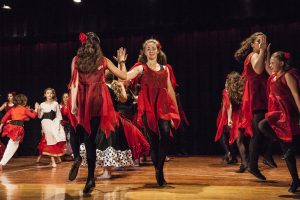 At the Hoosick Falls Central School Auditorium
Join us for one of our biggest events of the year!
Saturday, June 20th, 2020
4:30 pm, Part I, and 7 pm Part II
General admission $10, Students $5, Ages 6-10 $2, Ages 5 & under free
One ticket, two performances
Hubbard Hall Community Dance Series
Saturdays, October 5th & November 9th, 2019 from 5pm – 7 pm
Celebrate the harvest season with an old-time barn dance at the Freight Depot Theater: square dances, circle dances, contra dances, and mixers. No previous dance experience necessary. Potluck follows the dance at 7 pm for those who would like to bring a dish to share that features the bounty of local gardens and farm markets.  FREE and open to the public; donations in support of Hubbard Hall Projects gratefully accepted. Lively music provided by the Hubbard Hall Tune Jam Band, and all dances taught by caller Fern Bradley.
SPECIAL COMMUNITY EVENTS & FUNDRAISERS
In additional to performance based programming and classes, Hubbard Hall also offers several Special Community Events and Fundraisers throughout the year!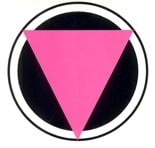 Held in the Round House Bakery Cafe, these 2 events Open Mic and Breaking Bread aim to bring our community together and offer new ways to create, communicate and collaborate.  All events are from 6-8pm. Events are Free. Breaking Bread is a Potluck supper.
2020 Hubbard Hall Spring Gala!

Saturday, May 30th, 2020  7pm to 10 pm
Our biggest fundraiser of the year! Join us for a wonderfully warm and fun evening in celebration of making art and community happen.
$125 Per Person includes food & open bar
$200 Per Honorary Committee Members. Includes Private Pre-Event Cocktail Hour with the Honoree.
Hubbard Hall Mainstage
Dress: Business or Cocktail Attire