PLEASE NOTE: Due to safety concerns, we are no longer taking payments or registrations in person.  Please call 518-677-2495, email info@hubbardhall.org or register online.

Meetings and Hall Visits
We are also only meeting with vendors and clients BY APPOINTMENT ONLY. Please email david@hubbardhall.org if you have any questions or need to meet with us.
THEATER MAINSTAGE

The Susan B. Anthony Project
Directed by David A. Snider
Written with hundreds of community members
Music written & performed by Bob Warren
October 16th – 18th 2020

On February 8th and 9th, 1894, Susan B. Anthony hosted a Woman's Suffrage Convention at Hubbard Hall in Cambridge, NY. This is the story of what they did – and what they left undone. Click here to learn more about the project.
The Susan B. Anthony Project ran October 16-18. Starring Christine Decker, D. Colin, and Vivian Nesbitt, and featuring figures as diverse as Ruth Bader Ginsburg, Amy Coney Barrett, and Harriet Tubman. Socially distanced, in mask, with doors open. You can read the wonderful feature story about the show from the Hill Country Observer here.
Our new history marker is funded by the William G. Pomeroy Foundation.  The Susan B. Anthony Project funded by the NY State Council on the Arts and sponsored by Anderson Firm PLLC.
MUSIC
John Long
One live show only! Sunday, October 25th, 2020 at 3pm
"From my perspective John is a one of a kind "time traveler": A great song writer with a sense of humor, singer with range and a wonderful timbre in his voice, great guitar player, great slider-guitar player and the best rack harmonica player I have ever heard – A Band in a Box!. I have always believed that there are obscure and extraordinary America music styles of the past that fully deserve our contemplation. Johnny will take you there! John Long is a National Treasure". Al Blake
John dedicates his playing to "Homesick James Williamson, Richard Innes, Randy Chortkoff and all the 'forgotten' blues artists without whom he and others wouldn't be playing blues music today".
SPECIAL COMMUNITY EVENTS & FUNDRAISERS
In additional to performance based programming and classes, Hubbard Hall also offers several Special Community Events and Fundraisers throughout the year!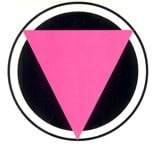 Breakng Bread bring our community together and offer new ways to create, communicate and collaborate.  All events are from 6-8pm.  Events are Free. Breaking Bread is a Potluck supper.
The Hubbard Hall End of Year Fundraising Campaign

It has been quite a year. In March, we were forced to pause classes, productions, and presentations because of COVID-19. But we quickly implemented COVID safety protocols, including health screenings, enhanced circulation, and personal protection equipment. After a successful and healthy fall season, our plan is to launch spring classes in March 2021. We hope to be able to bring performances to you later this spring, depending on the status of the virus and the state's latest mandates.
In many ways, we are in the fight of our lives. NY State has slashed their funding. Local school districts are not able to renew programming contracts. Families cannot afford as many classes or tickets. Because of safety restrictions, we are able to only host eight students per class and 40 audience members per performance, lowering our ability to earn income.
We want to come back strong this spring. But frankly, we need your support.
We know this is a very challenging time for all of us. But together, we can face our challenges, turn the page, and come back together again. Your support means so much to us.
Sincerely,
David A. Snider – Executive & Artistic Director
Margaret Surowka  – Chair, Board of Directors
The Susan B. Anthony Hubbard Hall Fundraiser

Held Saturday, October 17th, 2020 at 5:30pm
We celebrated the local legacies of Susan B. Anthony, Mary Hubbard, and the Women's Suffrage Movement.  NY Assemblywoman Carrie Woerner, unveiled a new history marker from the William G. Pomeroy Foundation in front of the Hall denoting the Women's Suffrage Convention held at Hubbard Hall with Susan B. Anthony in 1894. We toasted with a glass of champagne in celebration of Mary Hubbard and Susan B. Anthony, and then went into the Hall to watch The Susan B. Anthony Project, a new play with original music by Bob Warren about Susan B. Anthony, Mary Hubbard and the legacy of the Suffrage Movement today.  This new play was created with over 250 public school students in Cambridge, Greenwich, and Hoosick Falls, who attended in-school workshops with Hubbard Hall teaching artists to learn and write about Susan B. Anthony, the Movement, Sojourner Truth and women's rights today.
Our new history marker was funded by the William G. Pomeroy Foundation.  The Susan B. Anthony Project was funded by the NY State Council on the Arts and sponsored by Anderson Firm PLLC.