Proof of Vaccination and Masks No Longer Required
Masks will be optional for any and all attendees, in classes and audiences. If an artist or instructor wants attendees to wear masks, because of that artist or instructor's health risks, they may request that attendees wear masks and Hubbard Hall will communicate that request to attendees. Students and professional artists are able to rehearse and perform without masks or health screenings.
Due to the limited capacity of the Hall and reservations filling quickly and often selling out, we cannot offer refunds once tickets are purchased. If you are unable to attend, we are happy to convert your ticket payment into a donation to Hubbard Hall.
THEATER
Presented by Will Kempe's Players
Dates: The Taming of the Shrew on Saturday, July 1 at 7:00pm; Two Gentlemen of Verona on Sunday, July 2 at 7:00pm.
Tickets: $10 for Adults, $5 for Students 21 and under
Location: Hubbard Hall Mainstage.
Join us for two evenings of great Shakespeare from the company that brought you The Comedy of Errors, The Tragedy of Titus Andronicus, As You Like It, Much Ado About Nothing, and Hamlet!
Will Kempe's Players, a cooperatively-owned touring Shakespeare company out of New York's Capital Region, will bring their unique brand of Shakespeare performance to Hubbard Hall on July 1st and 2nd. WKP's 2023 summer season features Shakespeare's "The Taming of the Shrew" and "Two Gentlemen of Verona." These early Shakespeare comedies explore the passionate foolishness of young love, in very different ways.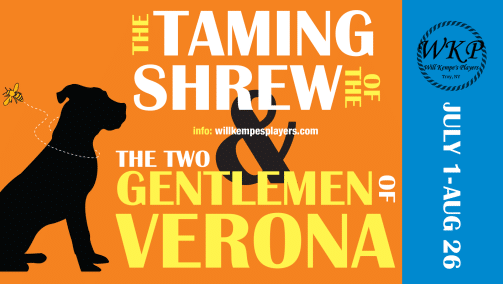 Music & Lyrics by Stephen Sondheim; Book by James Lapine
Directed by Katherine Danforth; Musical Direction by Richard Cherry
Presented by our resident Cambridge Central School Drama Club and friends. This dark musical comedy follows a childless Baker and his Wife on their quest to break a Witch's curse, and reimagines classic fairy tales such as Cinderella, Little Red Riding Hood, Jack and the Beanstalk, and Rapunzel, asking what happens after the "happily ever after." This show contains mature themes and mild violence — parental guidance recommended.
Six shows: Fridays & Saturdays at 7:00 pm; Sunday afternoons at 2:00 pm
Tickets: $10 Adults, $5 Students 21 and under
Music by Jeanine Tesori | Based on the novel by Alison Bechdel
Book and Lyrics by Lisa Kron | Directed by Kirk Jackson
February 3 – 12, 2023 – 8 Performances
Fridays & Saturdays 7:30 PM
Saturdays & Sundays 2:00 PM
Tickets: $25 adults; $10 students 21 and under 
Tony Award Winner – Best Musical 2015 
Adapted from Alison Bechdel's groundbreaking graphic novel, Fun Home is a refreshingly honest, wholly original musical about seeing your parents through grown-up eyes. Contains adult content. Recommended for ages 15 and up.

MUSIC
Music from Salem's Viola & Violin Seminar participants and faculty will perform a workshop concert.
Professionally-bound young artists share the fruits of their work on sonatas with piano, and other duos and trios, at the weeklong Music from Salem Viola and Violin Seminar at the Brown farm, led by Music from Salem Artistic Director Lila Brown, violist, Sharan Leventhal, violinist, and Marc Ryser, pianist.
After a week of collaboration with piano on repertoire from all periods, students and faculty will perform selections from sonatas and chamber music with three minute get-to-know-you introductions about themselves and their pieces.
Ticket price: $15

Program:
Joaquín Turina … Andalusian Scene for solo viola, piano and string quartet
Wolfgang Amadeus Mozart … String Quintet in C Major, KV 515
César Franck … Quintet in F Minor for piano and strings
Featuring: The Julius Quartet (Hyun Jeong Helen Lee and David Do, violins, John Batchelder, viola, Sebastian Kozub, cello); Lila Brown, viola; Nina Tichman, piano
Ticket Price: $30
*If you cannot pay $30, please call Hubbard Hall at 518-677-2495 to book a Pay What You Can ticket at another price.

DANCE
Year-End Dance Showcase
Saturday, June 10
Hoosick Falls High School Auditorium
4:00 pm – Part 1
7:00 pm – Part 2
Free! Seats are first-come, first-served
Led by instructors Darcy May, Elizabeth Call, Lindsay Shaner, Lauren Herrington, and Sarah Wood
Join us at 4 pm for Part 1, which will feature short performances by our younger dancers. Then come back at 7 pm to see what the older students have been working on this year! Featuring performances from our Ballet, Tap, Hip Hop, Jazz, and Irish Dance classes!

SPECIAL COMMUNITY EVENTS & FUNDRAISERS
In addition to performance based programming and classes, Hubbard Hall also offers several Special Community Events and Fundraisers throughout the year!
Community Collaborations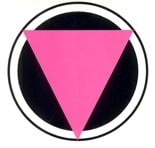 Breaking Bread brings our community together and offers new ways to create, communicate and collaborate. A safe, inclusive, and sensitive space for LGBTQI+ community members where everyone is welcome and everyone is celebrated for who they are. Come break bread with us. Events are Free. Summer dates: May 24, June 21, July 19, August 16, 2023
Fundraisers

I hope you're well and that we'll see you here soon. If you haven't already this year, please consider making a contribution.  Donate Now!  Your support means so much to us, now more than ever. Thank you.
Sincerely,
David A. Snider – Executive & Artistic Director