PLEASE NOTE: Due to continued safety concerns, we are not taking payments or registrations in person unless by appointment. Please register online, call 518-677-2495 or email info@hubbardhall.org.

Per the CDC updated guidelines and because we host dozens of unvaccinated children on our campus every day, visitors and students are still required to wear masks while in our buildings. Visitors can be outdoors on our campus without masks if vaccinated.
Meetings and Hall Visits
We are also only meeting with vendors and clients BY APPOINTMENT ONLY. Please email david@hubbardhall.org if you have any questions or need to meet with us.
THEATER MAINSTAGE


Last fall, Hubbard Hall invited community members to submit short works centered around their experiences during the pandemic. Join us for an evening of reflection, humor, grief, and hope as we share our stories.
Free Admission. Audience limited to 40 seats. Please pre-register. 4 seat maximum per registrant. Upstairs in the Hall. Masks required, with social distancing enforced.
by William Shakespeare
Join us for two evenings of great Shakespeare in the Park as we showcase two of the Bard's best loved comedies! Presented outdoors by the Will Kempe Players, the company that brought the much-beloved production of Hamlet to Hubbard Hall in 2019.
Price: $20 per adult per show, $10 per student under 18 per show. Advance registration strongly suggested. Seating limited to 100.
Location: Outdoors On the Hubbard Hall Great Lawn. Just Off Main and Washington Streets in Cambridge, NY. Limit to 100 audience members per performance with social distancing enforced. Please wear masks. Chairs provided but you are welcome to substitute your own. 
MUSIC
Music from Salem
Professional Artists Concerts
Location: Hubbard Hall with social distancing enforced (maximum of 40 audience members with masks)
Advance registration required.
Price: $25.00 or Pay What You Can. *If you cannot pay $25, please call Hubbard Hall at 518-677-2495 to book a ticket at another price.
Program:
Max Bruch from Eight Pieces, Op. 83 for clarinet, viola, and piano.
Todd Cochran Soul Bird for clarinet and piano.
Gabriela Lena Frank Hilos for clarinet, violin, cello, and piano.
Caroline Shaw Limestone and Felt for viola and cello.
Bedřich Smetana String Quartet No. 1 in E Minor, "From My Life"
Performers: Calvin Wiersma & Gioia Gedicks, violins; Lila Brown, viola; Scott Kluksdahl, cello; Rane Moore, clarinet; Judith Gordon, piano

Music from Salem's Website
Join us Saturday evenings this summer at 6pm for a series of FREE outdoor concerts on the Hubbard Hall Lawn. Feel free to bring a picnic starting at 4pm and lay out a blanket or chairs on the lawn. Social distancing still required but masks optional based on personal preference.
Time: July 24th and 31st and August 7th, 14th and 21st at 6pm
Location: Outdoor stage on Hubbard Hall Lawn
Price: FREE
SPECIAL COMMUNITY EVENTS & FUNDRAISERS
In additional to performance based programming and classes, Hubbard Hall also offers several Special Community Events and Fundraisers throughout the year!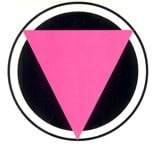 Breaking Bread brings our community together and offers new ways to create, communicate and collaborate. A safe, inclusive, and sensitive space for LGBTQI+ community members where everyone is welcome and everyone is celebrated for who they are. Come break bread with us. Events are Free.
Next Event June 16th, 2021 at 6pm outdoors behind Hubbard Hall.
Together Apart Fundraising Campaign

I hope you're well and that we'll see you here soon. If you haven't already this year, please consider making a contribution.  Donate Now!  Your support means so much to us, now more than ever. 
Sincerely,
David A. Snider – Executive & Artistic Director