Proof of Vaccination and Masks No Longer Required
Masks will be optional for any and all attendees, in classes and audiences. If an artist or instructor wants attendees to wear masks, because of that artist or instructor's health risks, they may request that attendees wear masks and Hubbard Hall will communicate that request to attendees. Students and professional artists are able to rehearse and perform without masks or health screenings.
Due to the limited capacity of the Hall and reservations filling quickly and often selling out, we cannot offer refunds once tickets are purchased. If you are unable to attend, we are happy to convert your ticket payment into a donation to Hubbard Hall.
OPERA
THEATER
Will Kempe's Players presents:


Join us for two nights of Shakespeare. Will Kempe's Players the company that brought you As You Like It, Much Ado About Nothing, and Hamlet, returns with two rarely seen classics.
Free – limited to 100 guests. Advance registrations strongly suggested to guarantee seating. Note: Saturday's The Comedy of Errors will be performed inside the hall due to rain. Sunday's Titus Andronicus will be performed inside Hubbard Hall.
MUSIC
Saturday, September 17, 2022 at 7:30 pm
Join us as one of the hottest bands around returns to Hubbard Hall!
Hubbard Hall Mainstage
Tickets: $25 Adults, $10 Students 18 and Under

Saturday, October 1, 2022 at 7:00 pm
A Fundraiser in support of the Summer-Fall Matching Campaign for Hubbard Hall's new HVAC and Sound System.
Presented by the Seagle Festival
$75 ticket includes a pre-show dinner party featuring wood fired pizza, seasonal salads, and sumptuous desserts. $25 of this ticket is a tax deductible donation amount.
Party at 5:30pm on Lawn Behind Hubbard Hall. Limited to 50 guests.
$35 ticket for 7:00 pm concert only

Sunday, October 23 at 4:00 pm
Music and Poetry: "Affirmations and Resolutions"
Music by Bloch, Clarke, Schumann, Montgomery, Bach, and others.
Judith Gordon, piano; Lila Brown, viola; John Hadden, actor; Margaret Lloyd, poet
Location: Hubbard Hall Mainstage
Ticket Price: $25.00; or Pay What You Can

SPECIAL COMMUNITY EVENTS & FUNDRAISERS
In additional to performance based programming and classes, Hubbard Hall also offers several Special Community Events and Fundraisers throughout the year!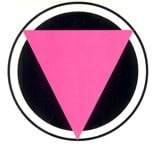 Breaking Bread
Breaking Bread brings our community together and offers new ways to create, communicate and collaborate. A safe, inclusive, and sensitive space for LGBTQI+ community members where everyone is welcome and everyone is celebrated for who they are. Come break bread with us. Events are Free.
Fall Schedule: Wednesdays, 6:30 – 8:30 pm. September 21, October 26, November 16. Outside on the Great Lawn at Hubbard Hall. Bring your own picnic provisions. 

I hope you're well and that we'll see you here soon. If you haven't already this year, please consider making a contribution.  Donate Now!  Your support means so much to us, now more than ever. 
Sincerely,
David A. Snider – Executive & Artistic Director