Our 2021-2022 Season!
Coming soon
Box Office: 518-677-2495, ext. 311
Click on the Event Title to BUY TICKETS
PLEASE NOTE: Due to safety concerns, we are no longer taking payments or registrations in person.  Please call 518-677-2495, email info@hubbardhall.org or register online.

Meetings and Hall Visits
We are also only meeting with vendors and clients BY APPOINTMENT ONLY. Please email david@hubbardhall.org if you have any questions or need to meet with us.
SPECIAL COMMUNITY EVENTS & FUNDRAISERS
In additional to performance based programming and classes, Hubbard Hall also offers several Special Community Events and Fundraisers throughout the year!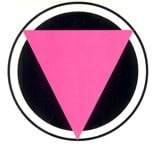 Breaking Bread brings our community together and offers new ways to create, communicate and collaborate. A safe, inclusive, and sensitive space for LGBTQI+ community members where everyone is welcome and everyone is celebrated for who they are. Come break bread with us.
Next Event TBA.  Held the third Wednesday of each month from 6:00-8:00pm. Events are Free.
Together Apart Fundraising Campaign

It has been quite a year. In March, we were forced to pause classes, productions, and presentations because of COVID-19. But we quickly implemented COVID safety protocols, including health screenings, enhanced circulation, and personal protection equipment. After a successful and healthy fall season, our plan is to launch spring classes in March 2021. We hope to be able to bring performances to you later this spring, depending on the status of the virus and the state's latest mandates.
In many ways, we are in the fight of our lives. NY State has slashed their funding. Local school districts are not able to renew programming contracts. Families cannot afford as many classes or tickets. Because of safety restrictions, we are able to only host eight students per class and 40 audience members per performance, lowering our ability to earn income.
We want to come back strong this spring. But frankly, we need your support.
We know this is a very challenging time for all of us. But together, we can face our challenges, turn the page, and come back together again. Your support means so much to us.
Sincerely,
David A. Snider – Executive & Artistic Director
Margaret Surowka  – Chair, Board of Directors