THEATER MAINSTAGE

Directed by Katherine Danforth
Musical Direction by Richard Cherry
The Cambridge Central School Drama Club Spring Musical
Friday, March 27th -Sunday, April 5th, 2020
Fridays-Saturdays at 7:30pm and Sundays at 2pm
$10 Adults/$5 Students 21 and Under


Directed by David A. Snider
Written with hundreds of community members
Music written & performed by Bob Warren
May 1st through 3rd, 2020
Friday-Saturday at 7:30pm and, Sunday at 2pm
On February 8th and 9th, 1894, Susan B. Anthony hosted a Woman's Suffrage Convention at Hubbard Hall in Cambridge, NY. This is the story of what they did – and what they left undone.
Stupid F*%king Bird by Aaron Posner
Directed by Kirk Jackson
Inspired by Chekhov's The Seagull
January 24th – February 2nd, 2020
Fridays and Saturdays at 7:30 pm and  Saturdays and Sundays at 2 pm
$25 Adults/$10 Students 21 and Under
From the director who brought you A Walk in the Woods and The Book Club Play, Stupid F*%king Bird is a hilarious explosion and adaptation of Chekhov's The Seagull.  "…an accessible and unfailingly delightful jaunt into misery (or maybe we should say compromised happiness). It's absorbing in its every glance and revealing in its every sigh." —Washington City Paper.  Appropriate for ages 15 and up due to adult language and content.
MUSIC
Music From Salem Concerts
Sunday, March 22nd, 2020 at 4pm
$25 Suggested Ticket Price or Pay What You Can. All Are Welcome!
Our resident chamber music company, Music from Salem, opens its 2020 season with a solo recital by renowned pianist Diane Walsh, Music by Frédéric Chopin.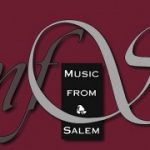 Click here for more information about Music From Salem
Chamber Music Presented by Daniel Shulman
Saturday, February 22nd, 2020 at 7pm
Admission: $25 Adults/$10 Students 21 and Under
Music for Violin and Piano
Kaori Washiyama, violin
Daniel Shulman, piano
On the program are important works spanning the Baroque, Classical, Romantic and Modern eras.
DANCE
Hubbard Hall Community Dance Series

Saturday, March 7th, 2020 from 5-7pm
Saturday, May 9th, 2020 from 5-7pm
Celebrate the harvest season with an old-time barn dance at the Freight Depot Theater: square dances, circle dances, contra dances, and mixers. No previous dance experience necessary. Lively music provided by the Hubbard Hall Tune Jam Band, and all dances taught by caller Fern Bradley. There will be a potluck with the dance for those who would like to bring a dish to share.
FREE EVENT!  Held at the Freight Depot
Friday, March 20th, 2020 at 7pm *Free Admission!

Cambridge Central School, Auditorium
Our own little Irish dancer, Nola is fighting a rare cancer. Therefore, this year we are having a Ceili for Nola. Come and celebrate St. Patrick's Day with traditional Irish music and dance, bring friends and family members and let's send some support to Nola! All proceeds from the event will go to Nola. All are welcome.
Saturday, June 20th, 2020
4:30 pm, Part I, and 7 pm Part II
General admission $10, Students $5, Ages 6-10 $2, Ages 5 & under free
One ticket, two performances
Join us as a year of dance classes culminate in one of our biggest annual events! See the talent SHINE!
At the Hoosick Falls Central School Auditorium
SPECIAL COMMUNITY EVENTS & FUNDRAISERS
In additional to performance based programming and classes, Hubbard Hall also offers several Special Community Events and Fundraisers throughout the year!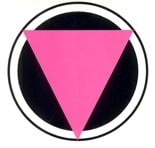 Held in the Round House Bakery Cafe, Breakng Bread bring our community together and offer new ways to create, communicate and collaborate.  All events are from 6-8pm.  Events are Free. Breaking Bread is a Potluck supper.
Brews & Blues Featuring the Roadside Blues Band!
Saturday, February 8th, 2020 at 6 pm
$25 Adults/$10 Students Ages 21 and Under/Ages 5 & Under Free
Our Annual Winter Fundraiser Returns to Rock the House and Warm Your Spirits. Includes Delicious Food and Dancing the Night Away. Beer and Wine Bar available at an extra cost with ID
Russian Tea Party
Sunday, February 23rd, 2020 at 4pm
Adults $10, Youth and Children (18 -3 yrs) $5, Children 2 & under FREE
This delightful afternoon tea party will feature performances by students in our Hubbard Hall ballet program and photo opportunities.  Warm your hearts with a variety of tasty teas and treats, and immerse yourself in the teddy bear tea party of your childhood!  There will be a craft sale and auction of handmade items. A treat for all ages! Don't forget your tutu.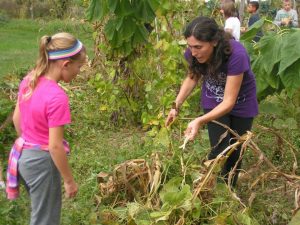 Saturday, April 25th, 2020 from 9am – 12pm
 Come buy freshly dug perennials from local gardens, from hardy "workhorses" to obscure treasures.
On the campus behind Hubbard Hall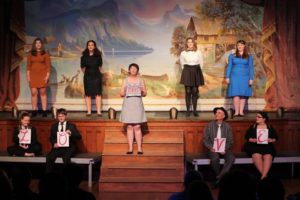 May 16th, 2020, 7pm
$10 Adult, $5 Students 21 and under


Saturday, May 30th, 2020  7pm to 10 pm
Our biggest fundraiser of the year! Join us for a wonderfully warm and fun evening in celebration of making art and community happen.
$125 Per Person includes food & open bar
$200 Per Honorary Committee Members. Includes Private Pre-Event Cocktail Hour with the Honoree.
Hubbard Hall Mainstage
Dress: Business or Cocktail Attire