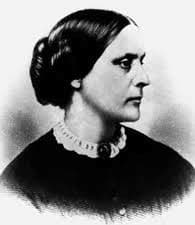 "The only question left to be settled now is: Are women persons? And I hardly believe any of our opponents will have the hardihood to say they are not. Being persons, then, women are citizens; and no state has a right to make any law, or to enforce any old law, that shall abridge their privileges or immunities. Hence, every discrimination against women in the constitutions and laws of the several states is today null and void." – Susan B. Anthony, 1873
This quote from Susan B. Anthony is strikingly relevant today. The work of Susan B. Anthony, the Woman's Suffrage Movement and the fight for Equal Rights for All is perhaps more important than ever before. At the same time, very few students and community members know our history with the movement or how they can actively engage in the fight for Equal Rights today.  Given how necessary this work continues to be, and in celebration of the centennial of the women's right to vote in 2020, we are creating The Susan B. Anthony Project, a new play with music focused on Susan B. Anthony, her work, her legacy and her relevance to our lives today.
On February 8-9, 1894, Susan B. Anthony hosted a Woman's Suffrage Convention at Hubbard Hall in Cambridge, NY.  We received a NY State Council on the Arts grant last year for $30K to create a new play based on this history with local students and adults writing on issues of women's rights, the Woman's Suffrage Movement and our local ties to this history.  From September through February, we conducted writing workshops in schools and at the Hall with writers of all ages and backgrounds.  We took these writings and created an original script that explores these issues and integrates an existing song cycle about Ms. Anthony by local artist Bob Warren, entitled Only the Message Mattered.  This new theatrical piece with music has been produced at Hubbard Hall and will be performed October 16 through the 18th, 2020. The play is about Susan B. Anthony, her convention at Hubbard Hall in 1894, her deep friendship with Mary Hubbard and issues of Women's Rights in the U.S. today.  Theater has been used to teach students our local history tied to the Woman's Suffrage Movement, and to empower all of us to continue the work in pursuit of Equality for All.
This project was born out of research conducted over the past two years in searching the archives of the defunct Washington County Post for any and all mentions of Hubbard Hall in their publications from 1878 to 1977.  The search led to the discovery of published proof of Susan B. Anthony's hosting of a Women's Suffrage Convention at the Hall in 1894.  At the same time, we became aware of Bob Warren's song cycle dedicated to Susan B. Anthony and his desire to continue to work on this piece. The creation of a new theatrical piece based on community-generated writing and workshops is a natural continuation to recent initiatives at the Hall of engaging our community in creating new work (including The Farming Plays Project, a new play created and produced in 2017 with local students and the local farming community).
The opportunity to highlight our history with Susan B. Anthony will also raise our profile as a historic destination, while reaching new audience members and community members not yet familiar with Hubbard Hall.  We will celebrate the important work of the Woman's Suffrage Movement and the fact that this history lives within the Hall and our community.
Since October 2019, we have been working with 4th, 7th, 8th and 11th graders in Hoosick Falls, Cambridge and Greenwich in their classrooms to explore and write about the history of Susan B. Anthony and The Woman's Suffrage Convention.
The Susan B. Anthony Project runs the weekend of, October 16-18. Starring Christine Decker, D. Colin, and Vivian Nesbitt, and featuring figures as diverse as Ruth Bader Ginsburg, Amy Coney Barrett, and Harriet Tubman. Socially distanced, in mask, with doors open. Click here for more info and tickets. You can read the wonderful feature story about the show from the Hill Country Observer here.
We are thrilled to announce that we have been awarded a new history marker from the William G. Pomeroy Foundation, which will designate Hubbard Hall as an important historic site via Susan B. Anthony's Women's Suffrage Convention held here in 1894.
With NY Assemblywoman Carrie Woerner, we will unveil the new history marker in front of the Hall at 5:30pm as part of our Special Fundraising Event on October 17th, 2020, the marker will be installed in front of the Hall on Main Street.
The Susan B. Anthony Project is sponsored by Anderson Firm PLLC.
We hope you can join us in this important work!  – David Snider, Executive & Artistic Director
Read the Times Union article from December 27th, 2019 about Mary Hubbard, friend of Susan B. Anthony and the unsung hero of Hubbard Hall.