Workshops are available for individual registration this summer sponsored by the conservatory program, at $10 per class!  Call the Hall to sign up- 518-677-2495.  All classes are in the blackbox theater. Both workshops are appropriate for seniors in highschool through adult/professional levels.
Featuring Aliana de la Guardia for a Suzuki Acting workshop: July 21 and 22, 6-8pm; July 22 and 23 10am-12pm
Featuring Christine Decker for an Improv workshop: July 23, 24 and 25 from 6-8pm.
---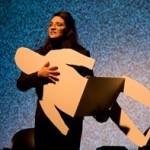 The Suzuki method of acting, developed by Tadashi Suzuki, is one of the most commonly taught acting methods in the United States. It has been taught at schools such as Julliard and Columbia and has been gaining popularity with the Royal Shakespeare Company. The Suzuki method works to build an actor's awareness of his body, especially his center. The method uses exercises that are inspired by Greek theater and martial arts and require great amounts of energy and concentration. They result in the actor becoming more aware of his natural expressiveness and allow him to commit more fully to the physical and emotional requirements of acting.
Aliana de la Guardia is a classical singer, actor, and producer hailed by Stuff Magazine as "an anomalous player on the Boston music scene." The Cuban-American performer began training in theater and film at a young age in her native New Jersey and completed studies in voice and opera at The Boston Conservatory.  Aliana is the general manager of Guerilla Opera, a boston-based company specializing in nw ensemble works.
---
Improvisational Theatre is a form of theater where most or all of what is performed is created at the moment it is performed. In its purest form, the dialogue, the action, the story and the characters are created collaboratively by the players as the improvisation unfolds in present time, without use of an already prepared, written script.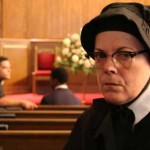 Improvisational techniques are often used extensively in drama programs to train actors for stage, film and television and can be an important part of the rehearsal process. However, the skills and processes of improvisation are used outside of the context of performing arts, as well. It is used in classrooms as an educational tool and in businesses as a way to develop communication skills, creative problem solving and supportive team-work abilities that are used by improvisational, ensemble players. It is sometimes used in psychotherapy as a tool to gain insight into a person's thoughts, feelings and relationships.
Christine Decker, a Cambridge native, has over 35 years experience throughout the US as a professional actor, teacher and improviser and is well known by patrons of Oldcastle Theatre Company of Bennington and the Theatre Company of Hubbard Hall where she most recently appeared as Shirley Valentine in a one-woman show.