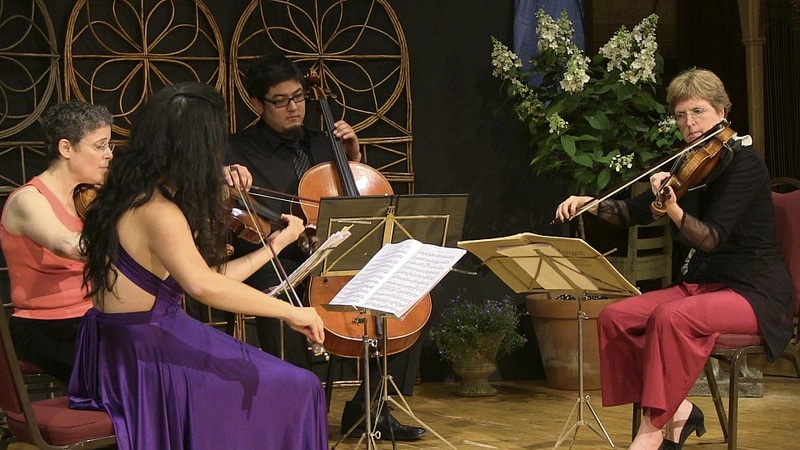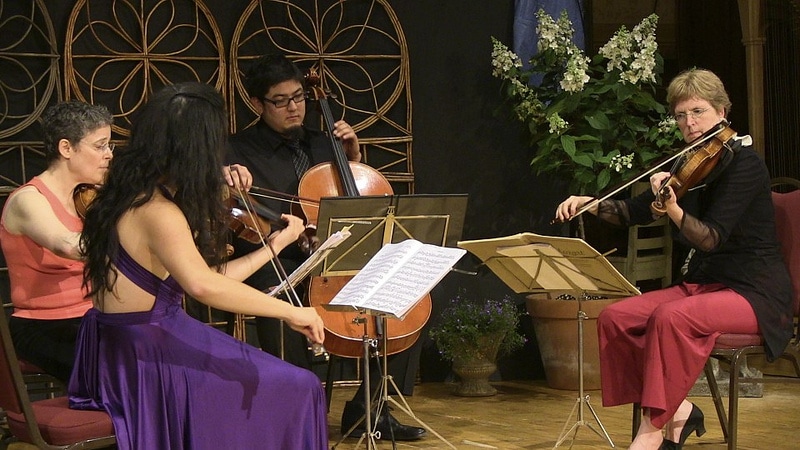 Music from Salem has been Hubbard Hall's resident chamber ensemble for over 35 years.
Conducting seminars and concerts, the company brings world-class musicians from around the globe to Hubbard Hall throughout each summer.
Music from Salem brings together musicians of international reputation to prepare and perform chamber music in the peace and beauty of rural Washington County, New York, and environs. Chamber music is classical music written for a small group of performers, and includes a range of styles, from the 18th century to today.
The connection between artist and audience is at the heart of Music from Salem. Concerts are intimate, with most held at Cambridge's Hubbard Hall, whose fine acoustics enhance the listener's experience. Open rehearsals are held at Brown Farm in Salem, where MfS originated in 1986. Music from Salem also leads educational workshops and conducts violin, viola, and cello seminars for emerging young artists.