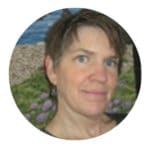 Tessa Atwood (BollyX) grew up and settled in Southern Vermont, where she lives with her family and runs a small, home business. In 2017, she began to focus more closely on her body and wellness, part of which included BollyX. In the spring of 2019, she became a certified Cardia 1 BollyX instructor. She is looking forward to teaching BollyX at Hubbard Hall this summer, with her sister, Katie Kerr, who is also the person that introduced her to BollyX and to Hubbard Hall!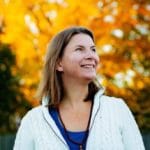 Zaidee Bliss (Gentle Yoga & Hatha Yoga) Considering her early interest in ballet and figure skating, it is not surprising that Zaidee Bliss found her way to yoga as an adult. That first class was so reminiscent of her ballet years that it felt like coming home. Her natural inclination, skill and experience as a teacher led her along the path to becoming a yoga instructor. Zaidee is certified as a Kripalu yoga teacher and has since completed the 200-hour Anusara teacher training as well as a certification as a Yoga Ed teacher. Her classes are designed to suit the needs and levels of her students. She pays special attention to correct alignment in order to more safely enhance her student's practice.
Fern Bradley (Contra Dance Workshops) is a regional favorite dance caller and instructor in the Hudson Valley and Capital Region. New and experienced dancers alike appreciate her relaxed teaching style, her warm voice, and her knack for choosing dances that are just the right fit for the mix of dancers on the floor.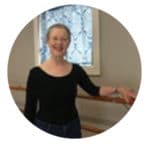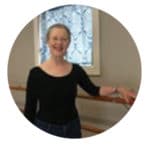 Elizabeth Call (Ballet 3, Ballet 4, Pre-Pointe/Beginning Pointe, Barre Fit) studied ballet in California with Faith Heidemann, Alexandra Kosloff, Mia Slavenska, and Kira Ivanovsky. She danced in several regional ballet companies there: Ballet Fantasque, Ballet Etc., and LA Ballet. In New York she did concert work in various dance styles and continued her ballet studies with Gus Dick Andros, Julia Simmone, and Nanette Charisse. She taught ballet at the Poppenhusen Institute in Queens, and at Lycee Francais, and Broadway Dance Center in Manhattan. Elizabeth has been a licensed acupuncturist for 22 years and is able to use her training in anatomy to aid students in correct placement and form. She maintains a private acupuncture practice in Greenwich, NY.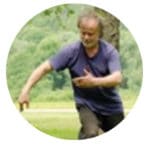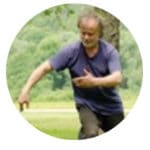 Scott Carrino (Tai Ji and Qi Gong) has studied Taoism and Tai Ji as a method of centering and as a metaphor for life for the past 31 years. Teaching Yang Style solo, two-person, sabre and sword forms since 1986, he has cultivated an integrated understanding of chi (vital energy) and the mysteries and power of the Tao. He is a teaching member of the Living Tao Foundation for the past fifteen years, and published their newsletter for 10 years. Scott is a founding member of Pompanuck Farm and co-owner of Roundhouse Bakery.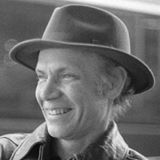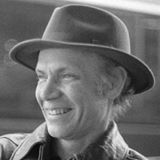 Richard Cherry (Youth Theater/Chorale/Fencing) is a pupil of Herb Cohen who fenced on three US Olympic teams. Richard has been teaching sword-fencing in the local area since 1999. He has been the Musical Director for a number of theater companies in the region. Richard has been a faculty member of the Canberra School of Music in Australia and of the Rockland Conservatory of Music and the Blue Rock School in Rockland County, New York. He presently works in the Music Department at Skidmore College.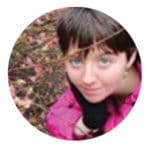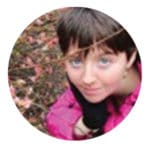 Katherine Danforth (Drama Club, Youth & Teen Theater) is a proud graduate of SUNY Potsdam. She joined Hubbard Hall as an actor in the 2013 summer production Twelfth Night, and has since directed CCS Drama Club's Spoon River Anthology and Youth Theatre's James and the Giant Peach Jr. in 2019, as well as the Youth and Teen Broadway Bound programs this past summer. Originally from Hoosick Falls, Katherine now lives in Cambridge with her partner and their rambunctious poodle-mix.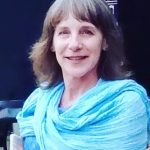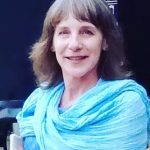 Terry Dansin (Essentrics) is a recently certified Essentrics® instructor and revels in the fact that Essentrics® combines her love of movement and sciences and allows her a medium to share the benefit of movement with others. Terry began dancing in high school with Mahopac High School Dance Company and upon moving to Washington County over thirty years ago was fortunate to begin dancing again with The Dance Company of Cambridge (formerly Margaret Wagner and Dancers) where she performed with the Ensemble for a few years. She currently continues to study ballet at Hubbard Hall. Terry holds a Masters degree in Science Education and is currently a science teacher at Schenectady High School. She lives in Cambridge with her husband and daughter and enjoys visiting with her son and daughter-in-law.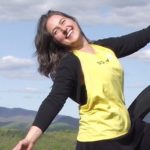 Gina Mammone Deibel (Bollywood/BollyX) studied classical Indian dance (Odissi style) and various folk traditions for 10 years with guru Ranjanaa Devi and performed with Nataraj Performing Arts based in Hadley, MA. Her background in dance also includes jazz, modern, tap, ballet, flamenco, Middle Eastern, lindy-hop, and yoga. She is a member of daCi (Dance and the Child International), holds degrees in Childhood Education and Television/Film Studies from Boston University, has taught in the US and the UK, and has performed throughout the Northeast.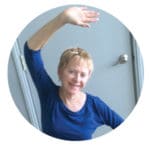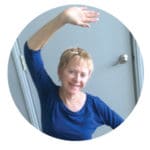 Jacquie West Farbman (Gyrokinesis) is a certified Gyrokinesis instructor with an M.A. degree in Movement Sciences from Columbia University. As a professional dancer she performed with Charles Weidman Dance Theatre and other dance companies in NY and California. She taught modern dance and ballet at a performing arts high school for 25 years and teaches dance at Ocean County College, NJ. Recently she performed in Global Water Dances at the Jersey shore and in a solo dance to the poetry of Bonnie Hoag at Hubbard Hall.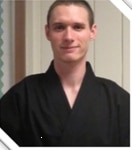 Patrick Hall – (Taekwondo I & II) Master Patrick Hall is a 5th degree black belt in taekwondo with over 15 years of experience.  He has competed in many national and international events.   He is a 2018 collegiate and USA taekwondo All-American and a certified USAT, Pan American Taekwondo Union (PATU) and World Taekwondo (WT) coach. His accomplishments include a bronze medal at the 2018 United States National Collegiate Taekwondo Championships, quarterfinalist at 2017 US World Championship Team Trials, quarterfinalist at 2017 United States National Championships and multiple medals at regional and state championships. Master Hall led the Bridgeport Taekwondo team to a 2nd place league finish in Division III of the Eastern Collegiate Taekwondo Conference (ECTC) in the 2017-18 season. He also coaches the SUNY Cortland College sparring teams. Master Hall holds a B.A in Sociology from Siena College graduate with advanced studies in Psychology and Martial Arts Studies from the University of Bridgeport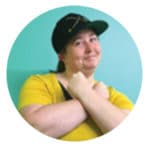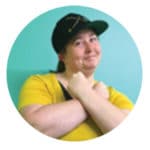 Katie Kerr (BollyX) has been doing Bollywood dance for over 7 years. After her first class she was hooked on the BollyX workout! Her goal is to inspire more people to come try this great workout by offering a low impact option.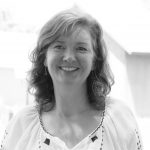 Darcy May (Irish Step Dance and Drawing) is a 1985 graduate of the University of the Arts, Philadelphia. She studied Irish Dance as a child at Fay and O'Connell School of Irish Dance in Pearl River, NY, and danced with Wild Irish Acres of Saratoga Springs. Darcy has taught at Hubbard Hall since 2004. She also illustrates children's books.
Bliss McIntosh (Tune Jam, Community Garden) has a BA in Ethnomusicology from Wesleyan University and has been a musician/ craftsperson/ dancer/ gardener/ cook  for her whole life, passing on her knowledge along the way to anyone who will come along for the ride.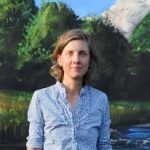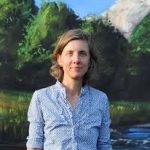 Gabi Moore (Painting & Watercolor) is an artist living and working in the Battenkill Valley and as an art teacher in Saratoga Springs.  A Master of Fine Arts, she taught at Fordham University, Union College, and in art centers with people of all ages and also she continues to paint in her studio. She enjoys sharing the delightful processes of painting in watercolor with children and adults alike.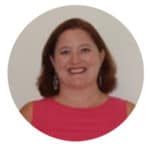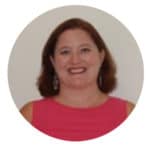 Lindsay Shaner (Hip Hop, Tap, Beginning Ballet & Tap, Pre-Ballet, Intra to Ballet, Ballet 1, Ballet 2, Parent & Me, Ballet & Tumbling, Barre Fit) received her B.S. in Dance from Radford University, graduating with honors. Since then, she has performed professionally with Footworks Percusive Dance Ensemble and spent the past 18 years teaching.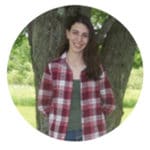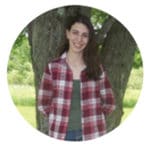 Rachel Sargood (Irish Hard Shoe & Soft Shoe Technique) has been Irish dancing for 15 years, and has been an assistant dance teacher for 9 years. She teaches summer dance workshops at Hubbard Hall Center for the Arts & Education.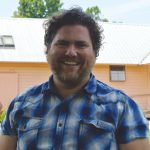 David Snider (Theater) received his MFA from New York University, Tisch School of the Arts and his BA in English Literature/Russian language from Dickinson College, magna cum laude, Phi Beta Kappa. He has directed, produced, acted and taught with Arena Stage, the Shakespeare Theatre Company, the Kennedy Center, the Joseph Papp Public Theater, the Hangar Theatre, Playwrights Horizons, Jean Cocteau Repertory and the Maddermarket Theatre of Norwich, England, among others. He is currently on the faculties of both Skidmore College in Saratoga Springs, NY and American University in Washington, DC.  In 2010 he received the National Arts and Humanities Youth Program Award from the President's Committee on the Arts and the Humanities from First Lady Michelle Obama, in a private ceremony at the White House, in recognition of his leadership of after-school arts programming for public school students with Young Playwrights' Theater in Washington, DC.