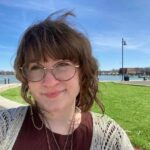 Sarah Burke (Children's Theater / Afternoon Arts Director) Sarah is very excited for another amazing year directing at Hubbard Hall! Community, comfort, and creativity are what she strives for. She has spent many of her years in various Hubbard Hall productions, such as The Sound Of Music, Annie, Peter and the Starcatcher, Spoon River Anthology, and so on. She hopes to have another great summer full of fun for all her students.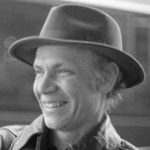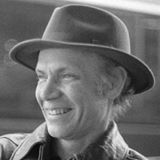 Richard Cherry (Music Direction/Accompaniment) is a pupil of Herb Cohen who fenced on three US Olympic teams. Richard has been teaching sword-fencing in the local area since 1999. He has been the Musical Director for a number of theater companies in the region. Richard has been a faculty member of the Canberra School of Music in Australia and of the Rockland Conservatory of Music and the Blue Rock School in Rockland County, New York. He presently works in the Music Department at Skidmore College.
Nelson Clark (Tai Chi Chuan) began his practice of Tai Chi Chuan in 1983 when upon seeing a chiropractor for back issues due to construction work it was suggested that he try the practice of Tai Chi Chuan. Nelson slowly learned to move his body efficiently and correctly avoiding injury, and it's been a wonderful journey of self awareness Physically, mentally, and emotionally. In 1990 he received his full Sifu certification and has taught extensively in New York and Connecticut. He teaches Yang style Tai Chi long form, short form, stick form, double edge sword, broad sword, Chi Kung, Nei kung, and sensitivity training exercises such as sticking hands. Nelson is also a N.Y.S board certified licensed massage therapist and a personal trainer. He is very passionate about teaching Tai Chi Chuan and is very much looking forward to teaching here at Hubbard Hall.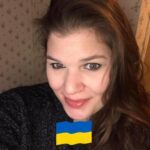 Maureen Cossey (Stage Manager) is a native of Cambridge, NY. She has worked on many prior productions at Hubbard Hall including The Mystery of Edwin Drood (Stage Manager), Madama Butterfly (chorus), Elixir d'Amor (chorus) and Tosca (chorus). She also works with the CCS Drama club as a vocal coach and stage manager. Maureen's current engagements include Music Ministry at three local churches as well as being an adjunct instructor in music at Burr and Burton Academy in Manchester, VT. She thanks Hubbard Hall for continuing to allow her to learn and grow in the theater community.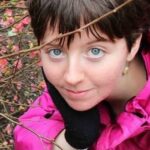 Katherine Danforth (Drama Club, Youth & Teen Theater) joined Hubbard Hall as an actor in the 2013 summer production Twelfth Night, and has since directed CCS Drama Club's Spoon River Anthology,  And Then There Were None, Cinderella, and Little Women; as well as the Youth and Teen Theatre summer programs (James and the Giant Peach Jr., Broadway Bound and Summer Spotlight, The Wizard of Oz, Bugsy Malone). Katherine lives in Hoosick Falls.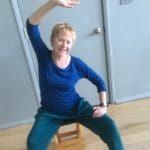 Jacquie West Farbman (Gyrokinesis) is a certified Gyrokinesis instructor with an M.A. degree in Movement Sciences from Columbia University. As a professional dancer she performed with Charles Weidman Dance Theatre and other dance companies in NY and California. She taught modern dance and ballet at a performing arts high school for 25 years and teaches dance at Ocean County College, NJ. Recently she performed in Global Water Dances at the Jersey shore and in a solo dance to the poetry of Bonnie Hoag at Hubbard Hall.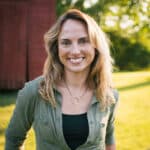 Lauren Herrington (Beginner / Continuing Jazz) has been dancing for over 25 years. She danced with The Dancin' Place on Long Island, NY, focusing on ballet, tap, jazz, modern, and hip hop styles, and competed nationally at Performance Plus and Starpower dance competitions. In college, she was President of Del Sarte Dance Club, a student-led dance group that held performances twice a year. In addition to performing, Lauren also choreographed and taught classes throughout high school and college, and takes jazz and hip hop classes at Broadway Dance Center whenever she is in NYC.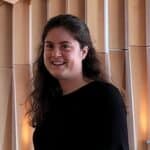 Isabella Knecht (Beginner Irish Dance) grew up Irish dancing here at Hubbard Hall for ten years under Darcy May, assisting with classes for many of those years. She graduated from Covenant College in 2017 and Cornell University College of Veterinary Medicine in 2021. She now works locally as a veterinarian and is thrilled to be rejoining the Hubbard Hall Irish Dance program as an instructor.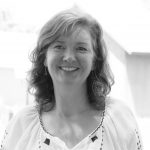 Darcy May (Drawing) is a 1985 graduate of the University of the Arts, Philadelphia where she majored in illustration. She studied Irish Dance as a child at Fay and O'Connell School of Irish Dance in Pearl River, NY, and danced with Wild Irish Acres of Saratoga Springs. Darcy has taught at Hubbard Hall since 2004. She also illustrates children's books.
Bliss McIntosh (Tune Jam, Community Garden) has a BA in Ethnomusicology from Wesleyan University and has been a musician/ craftsperson/ dancer/ gardener/ cook  for her whole life, passing on her knowledge along the way to anyone who will come along for the ride.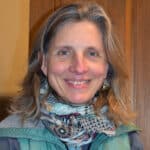 Gabi Moore (Painting & Watercolor) is an artist living and working in the Battenkill Valley and as an art teacher in Saratoga Springs.  A Master of Fine Arts, she taught at Fordham University, Union College, and in art centers with people of all ages and also she continues to paint in her studio. She enjoys sharing the delightful processes of painting in watercolor with children and adults alike.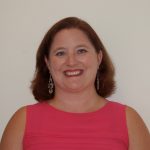 Lindsay Shaner (Intro to Tap, Tap 1, Pre-Ballet, Intro to Ballet, Ballet 1, Ballet 2) received her B.S. in Dance from Radford University, graduating with honors. Since then, she has performed professionally with Footworks Percusive Dance Ensemble and spent the past 18 years teaching.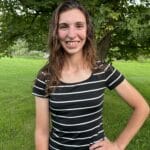 Rachel Sargood (Irish Step Dance) has been Irish dancing for more than 15 years, and has been an assistant dance teacher for 10 years under Darcy May. She teaches Irish Dance classes at Hubbard Hall Center for the Arts & Education.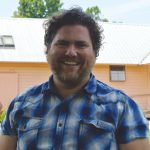 David Snider (Theater) received his MFA from New York University, Tisch School of the Arts and his BA in English Literature/Russian language from Dickinson College, magna cum laude, Phi Beta Kappa. He has directed, produced, acted and taught with Arena Stage, the Shakespeare Theatre Company, the Kennedy Center, the Joseph Papp Public Theater, the Hangar Theatre, Playwrights Horizons, Jean Cocteau Repertory and the Maddermarket Theatre of Norwich, England, among others. He is currently on the faculties of both Skidmore College in Saratoga Springs, NY and American University in Washington, DC.  In 2010 he received the National Arts and Humanities Youth Program Award from the President's Committee on the Arts and the Humanities from First Lady Michelle Obama, in a private ceremony at the White House, in recognition of his leadership of after-school arts programming for public school students with Young Playwrights' Theater in Washington, DC.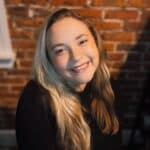 Megan Stacey (Theater Improv) is a local Director, Performer, Artist, Educator, and Professionally Fun woman based out of Saratoga, NY. After receiving degrees in New Media and Theatre and Performance (with a concentration in Directing) from Purchase College, she has taken her love for digital arts and performance across the creative fields, and the country. From serving as the Artist in Residence at the Billings Public Library in Montana, to devising immersive and site-specific performances at Historic Huguenot Street as the Arts and Interpretation Manager, to developing new performing arts curriculums across the capital region, she has found a way to foster creative communities wherever she can- and she is delighted to be part of the wonderful community here at Hubbard Hall! When she is not in a classroom, museum, library, or theatre, she loves playing board and video games, cooking soup, and spending time with her cat, Jesse.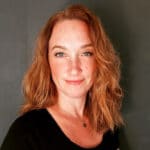 Jenette Wilkinson (Pilates and Yoga) MBA, RYT-200, holds certifications in mat Pilates, yoga, children's yoga, Yin & Restorative yoga, and Ayurveda + Self Care. She is currently working towards completing the 650-hour comprehensive Pilates certification through the Art of Control under the guidance of Second-Generation Pilates Instructor Simona Cipriani and Nuhar Jaleel, P.T., owner of The Pilates Principle.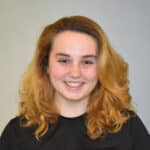 Sarah Wood (Hip Hop) has a B.A in Psychology and Dance from Bates College. She has been dancing since she was eight years old when she started Irish Dance with Darcy May. Since then she has explored hip hop, ballet, jazz, modern, and more. She believes that everyone should have access to the arts and loves learning, teaching and sharing dance with anyone and everyone.