Volunteers Make It All Possible!
Hubbard Hall (HH) would have to close its doors if it were not for our wonderful volunteers. There are volunteers who do our bulk mailings. There are volunteers who staff our box office and concessions carts. There are ad hoc volunteers who do everything from tending our flower gardens to insulating our buildings.
Did you know? In a typical week, more than 500 people come through our doors to participate in 90 hours of a diverse array of classes, events and entertainment here at The Hall.
If you are ready to volunteer give David a call at 518-677-2495 or e-mail david@hubbardhall.org.
Volunteers are the vital link in ensuring that Hubbard Hall maintains our full program offerings of concerts, plays, workshops, free forums, and community events.
Put your skills to work! Enhance your resume!
Network with professionals in a variety of arts & disciplines!
Have fun! Make a difference! Call 518-677-2495!
Ticket Sales ♥ Concessions ♥ Hospitality
Landscaping, Plantings & Lawn Care
Building Maintenance ♥ Historic Preservation ♥ Painting, Cleaning & Repairs
Mailings Services ♥ Graphic Design ♥ PR & Marketing
Poster, Flier & Catalog "Street Team"
♥ Grant Writing ♥ Fundraising ♥ Community Outreach
Event Planning & Hosting ♥ Setup & Cleanup ♥ Cooks & Servers
Photography ♥ Audio Recordings & Videography ♥ Costume Design, Alterations
Set Design & Construction ♥ Stage Management ♥ Sounds, Lights & "Tech"
Actors & Performers ♥ Instructors & Lecturers ♥ Program Coordinators ♥ Data Entry
Database Management ♥ Graphic Design ♥ Website Design & Updates  ♥ And so much more!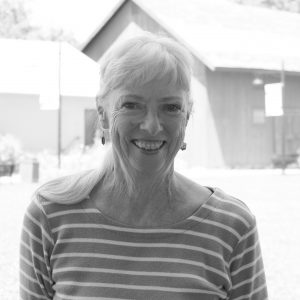 Sharon Kruger has been the Hubbard Hall Volunteer Coordinator for many years and before that was a longtime and very active member of our Board of Trustees.
Sharon is extraordinarily talented at rallying volunteers for each and every performance, event, and mailing.
Why are so many people so eager to help? Not only does Sharon always have a smile and a thank you for each  person, she keeps things fun, organized, and running smoothly. If that doesn't work, well the troops know they can always expect some of the best homemade treats around to get them motivated!
All of us at Hubbard Hall thank Sharon for her efforts helping to make art and community happen here at The Hall!