Hubbard Hall would not exist without community support.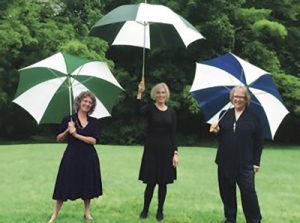 The following businesses have partnered with Hubbard Hall to make our programs possible.
We thank you for recognizing and returning their generosity by keeping your business local!
View our Levels of Sponsorship for the 2018-2019 Season and Place an Ad in our Playbill!
2018-2019 Sponsors
A & M Printers
AMSURE*
Agricultural Stewardship Association – ASA
Alfred Z Solomon Charitable Trust
Alex & Marine Zagoreos*
Andrew Pate Design
Argyle Brewing Company
Audible.com *
Bank of Bennington
Battenkill Books
Battenkill Chorale*
Battenkill IT Services
Battenkill  String Band
Black Dog Wine & Spirits
Blind Buck Interiors
Blue Flame Gas Company
Brown's Brewing Co.
Bunker Hill Inn
Cambridge Antiques Center
Cambridge Chamber of Commerce
Cambridge Food Co-op
Cambridge Historical Society
Cambridge Lantern Works/Copper Trout Gallery
Cambridge Valley Veterinary Hospital
Cambridge Wealth Management
Capital Tractor
Carissa's Costume Couture
Community Foundation of the Greater Capital Region*
Constellation Energy Resources
Country Gals Cafe
Currin Compliance Services
Curtis Lumber
Dorset Theatre Festival
Eagle Newspaper
Glens Falls Hospital
Glens Falls National Bank & Trust Company*
George Van Hook
Goldstone Architecture
Helping Hands Physical Therapy
Hill Country Observer
Hudson Crossing Park
Jason Nolan Electric
Jay's Art Shop & Framing Gallery
Jermain Hill Farm, White Creek, NY
John & Nancy LaPann*
Lake George Music Festival
Lark Strings
Leon H. Barkley Real Estate
Lewis Waite Farm
Maidstone Wealth Management
McClellan, Gariepy Funeral Home
Miles Fuels
Mass MOCA
Morcon Tissue*
Music From Salem
Northshire Bookstore
Old Books & Antiques at 1786 Wilson Homestead
Oldcastle Theatre Company
Open Studios Tours The Artists of Washington County
Owl Pen Books
Peabody Bates General Contractors
Private Study Voice & Piano – Gene Marie Calahan
Regina Wickham Ceramics
Robert H. Wentorf Foundation, Inc.*
R.K. Miles Building Supplies
Roundhouse Bakery & Cafe
Rushinski Automotive
Sara Diane Nolan
Sara Kelly Graphics & Design
Saratoga Chamber Players
Saratoga Home Made Theater
Silvano's Restaurant
Stewart's Shops *
Southwestern Vermont Medical Center *
Stephen Snyder, Piano Technician
Tucker Strategies
Valley Artisans Market
Viking Fabrication
White Clover Farm
Wordhorse Strategies, LLC
*Hubbard Hall for All Lead Sponsor
Thank you for keeping  the magic alive at Hubbard Hall!
Download the 2018-19 Hubbard Hall Playbill