2016-17 Theater Season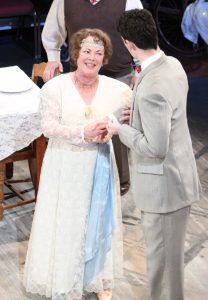 The Glass Menagerie – April/May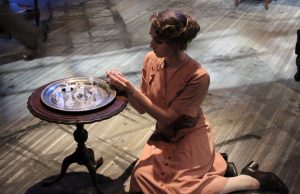 2017
By Tennessee Williams
Directed by Roger Danforth
Cast: David Snider (Tom), Christine Decker* (Amanda), Grace Sgambettera (Laura), Woodrow Proctor (Jim)
*Appearance Courtesy of Actors' Equity Association
Photo Gallery     Theatre Talk Interview     Berkshire Onstage Article     Gail Burns' Review     J. Peter Bergman's Berkshire Bright Focus Review     Jeffrey Borak's Berkshire Eagle Review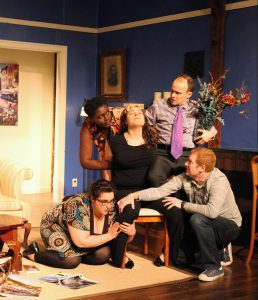 The Book Club Play – March 2017
By Karen Zacarías
Directed by Kirk Jackson
Cast: Megan Demarest (Ana), Erin Ouellette* (Jen), Lia Russell-Self (Lily), Wade Simpson (Rob), Oliver Wadsworth* (Will), Morgan Morse (Alex), Catherine Seeley (the Pundits)
*Appearance Courtesy of Actors' Equity Association
Photo Gallery
TheatreTalk
Berkshire Bright Focus
Berkshire On Stage
The Alt
Third Annual Winter Carnival of New Work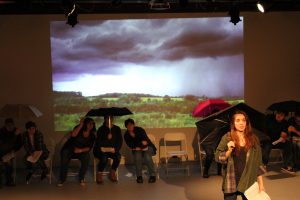 The Farming Plays Project – January 2017
Directed by David Andrew Snider
An ensemble-based new work created in collaboration with hundreds of local public school students and members of the farming community in Washington and Rensselaer counties. A tapestry of poetry, stories, scenes and monologues culled from approximately 20 hours of interviews and over 50 hours of free workshops in Cambridge, Greenwich and Hoosick Falls Public Schools. 
Cast: Leila Bruske, Sarah Burke, Katherine Danforth, Leah Jaffe, Jennetta Lorman, Morgan Morse, Christiana Roewer, Kristoffer Ross, Daniel Salzer, and Grace Sgambettera
Photo Gallery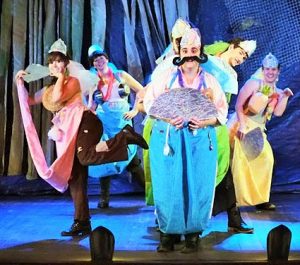 Peter and the Starcatcher – October 2016
By Rick Elice
Music By Wayne Barker
Directed by David Andrew Snider
Cast: Christiana Roewer (Peter), Kyra Fitzgerald (Molly Aster), Erin Ouellette* (Black Stache), Jack Boggan (Bill Slank/Hawking Clam), Kristoffer Ross (Lord Aster), Catherine Seeley (Smee), Sarah Burke (Ted), Shawna Martinez (Prentiss), Katherine Danforth (Mrs. Bumbrake/Teacher), Daniel Salzer (Alf), Mara Bailey (Captain Scott), Michael Raffel (Grempkin/Fighting Prawn/Mack/Sanchez), and Leila Bruske (Ensemble)
Photo Gallery
Joseph Dalton's Article in the Times Union
Read Jeffrey Borak's Review
Read Keith Kibler's Review
Press Release with Photos
Othello – July 2016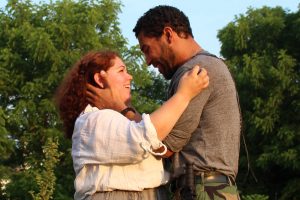 Directed by Erin Ouellette
Cast: Ulisses Gonsalves (Othello), Catherine Seeley (Desdemona), Scott Renzoni (Iago), Kyra Fitzgerald (Emilia), Cheryl Gushee (Brabantio), Katherine Danforth (Cassio), Jack Boggan (Roderigo), Sebastian Durfee (The Duke), Rob Forgett (Lodovico), Adam Shulman (Montano), Delaney Hill (Bianca); Ensemble: Sarah Burke, Sebastian Durfee, Leah Jaffe, Sarah Joseph, Abby Maher, Christiana Roewer, and Audrey Roosevelt
Radio Interview with TheatreTalk
Photo Gallery
---
2016-17 Special Events, Music, Dance, & Children's Theater
Crooner Cabaret – June 17, 2017
Accompanied by Michael Gallagher
Cast: Cole Boggan, Leila Bruske, Katherine Danforth, Kyra Fitzgerald, Delaney Hill, Leah Jaffe, Tony Malikowski, Erin Ouellette, and Rebecca Young
Photo Gallery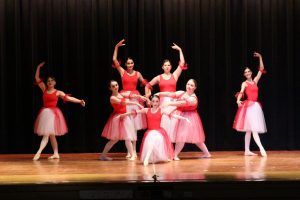 Can't Stop the Feeling – Keep Dancing – June 10, 2017
Dance Showcase 2017
Dance Instructors: Carman Bogle, Elizabeth Call, Gina Deibel, Heidi Knecht-Seegers, Jennetta Lorman, Darcy May,  and Lindsay Shaner
Photo Gallery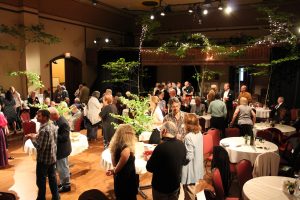 Rites of Spring Gala – May 20, 2017
Honoring Larry Sconzo, recipient of 2017's Making Art and Community Happen Award
Music by David Cuite's Freight Yard Quartet
Catering by Sal & Piper
Photo Gallery
Yout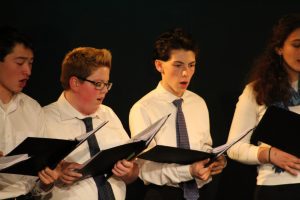 h Chorale Spring Sing: La Lluvia! – May 12-13, 2017
Conducted by Kyra Fitzgerald
Accompanied by Rich Butler
Photo Gallery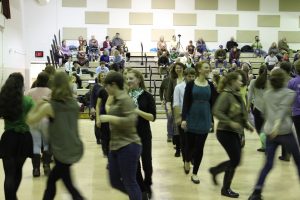 Ceili Dance – March 15, 2017
The Hubbard Hall Irish Step Dancers and the Cambridge Community; also featuring the Hubbard Hall Youth Chorale and the Men o' War Balladeers
Hosted by Cambridge Central School
Photo Gallery
Bob Warren: Songs & Singers 2 – February 11, 2017
Photo Gallery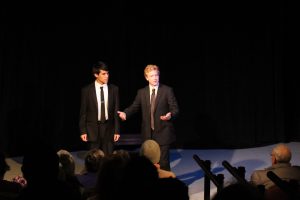 A Night of Duets – January 7, 2017
Cabaret Fundraiser
Accompanied by Michael Gallagher
Cast: Digby Baker-Porazinski, Jack Boggan, James Brown-Kinsella, Leila Bruske, Katherine Danforth, Sebastian Durfee, Kyra Fitzgerald, Delaney Hill, Shawna Martinez, Erin Ouellette, Michael Raffel, Audrey Roosevelt, Catherine Seeley, and Chris VanDerwerker
Photo Gallery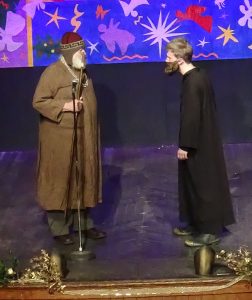 Holiday Breakfast: Joyeux Noël! – Dec. 10, 2016
Photo Gallery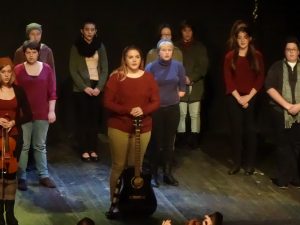 Autumn Gold: A Night of Broadway – Nov. 18 & 19, 2016
Featuring The CCS Drama Club and Hubbard Hall Youth Chorale
Conducted by Kyra Fitzgerald
Photo Gallery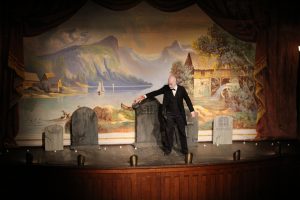 Whispering Bones – Oct. 29, 2016
Hosted by Kelvin Keraga
Cast: Siri Allison, Jack Boggan, Barbara Chepaitis, Stephanie Moffett-Hynds, Erin Ouellette, Tony Pallone, and Catherine Seeley
Photo Gallery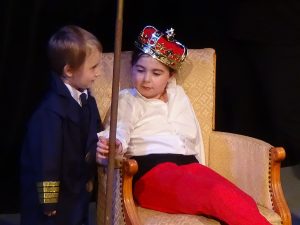 Peter and the Blue Witch Baby – July 2016
Kids Company
Adapted from a Story by Robert D. San Souci
Directed by Sylvia Bloom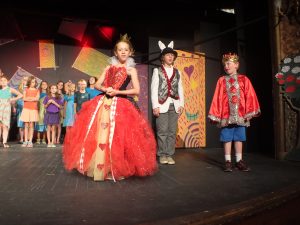 Photo Gallery
Alice in Wonderland – July 2016
Youth Company
By Tim Nelson
Directed by Virginia May Edinger
Photo Gallery
---
Hubbard Hall Opera Theater 2016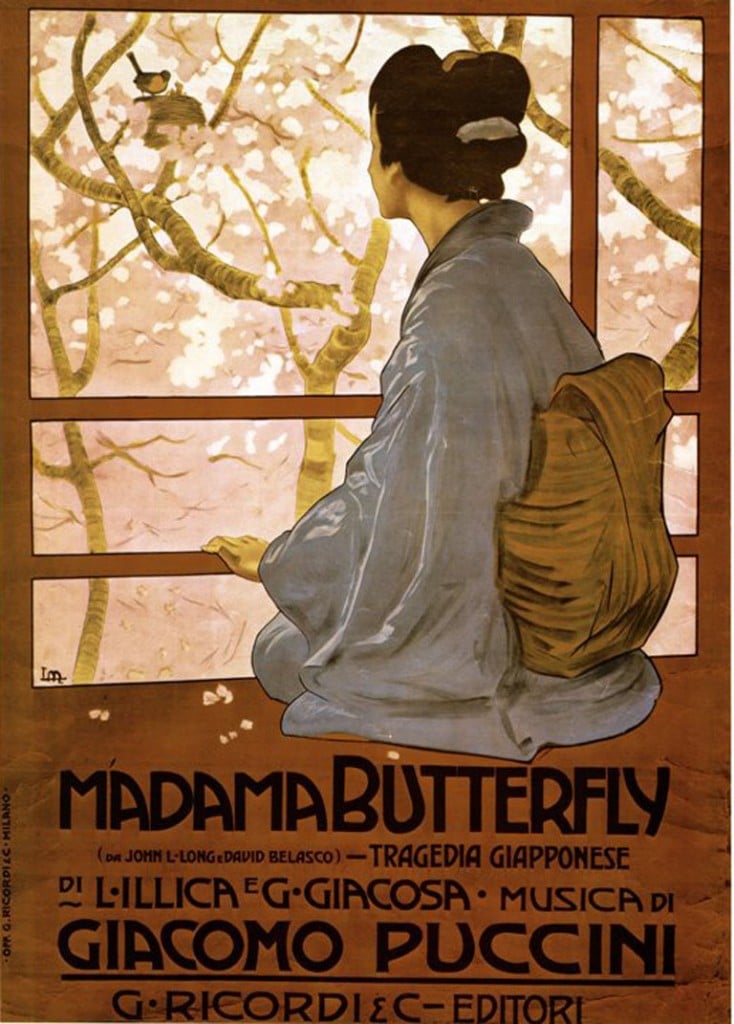 Madama Butterfly – August 2016
Directed by Nathan Troup
Conducted by Michael Sakir
Casting:
Cio Cio San – Jaime Hartzell & Beibei Guan; Pinkerton – Jon Jurgens; Suzuki – Monica Soto-Gil; Sharpless – Seung-Hyeong Baek; Goro – Christopher Remkus; Yakuside/Prince Yamadori (Pinkerton cover) – Jungyong Kim; The Bonze – Charles Martin; The Commissioner – John T. Danley; The Registrar – Adam Shulman; Kate Pinkerton/cousin – Lauren Silberstein; Chorus and Family – Fairouz Foty, Kaarin Phelps, Maureen Cossey, Rose Hunsberger, Sarah Jane Fawcett, Virginia May Edinger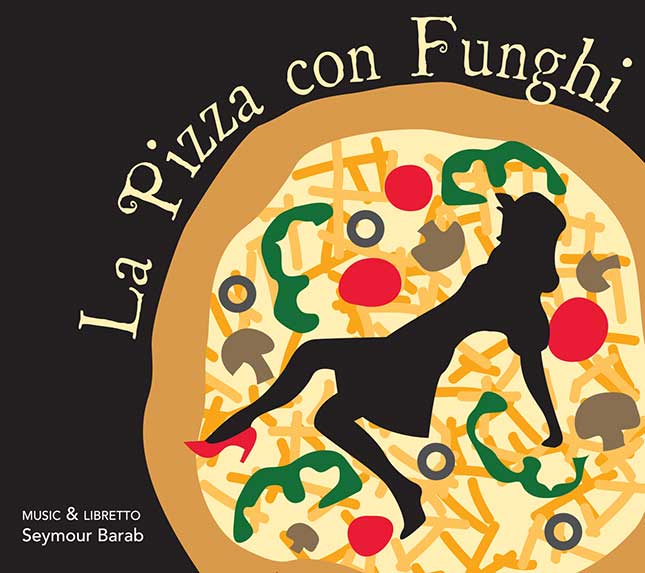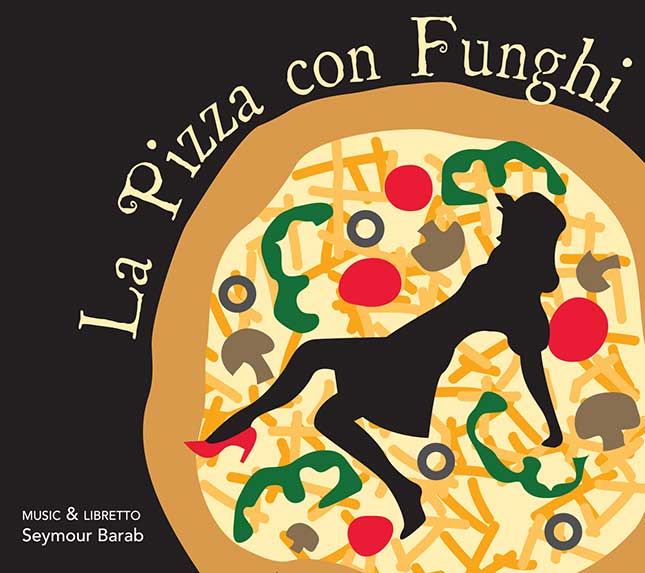 La Pizza con Funghi – August 2016
Directed by Kirk Jackson
Musically Directed by Cory Battey
Casting:
Voluptua – Fairouz Foty; Phobia – Kaarin Phelps; Count Formaggio – John T. Danley; Scorpio – Christopher Remkus
Conservatory Students: Fairouz Foty, Kaarin Phelps, John T. Danley, Christopher Remkus, and Lauren Silberstein
---
2015-16 Theater Season
The Crucible – April 16-May 8 2016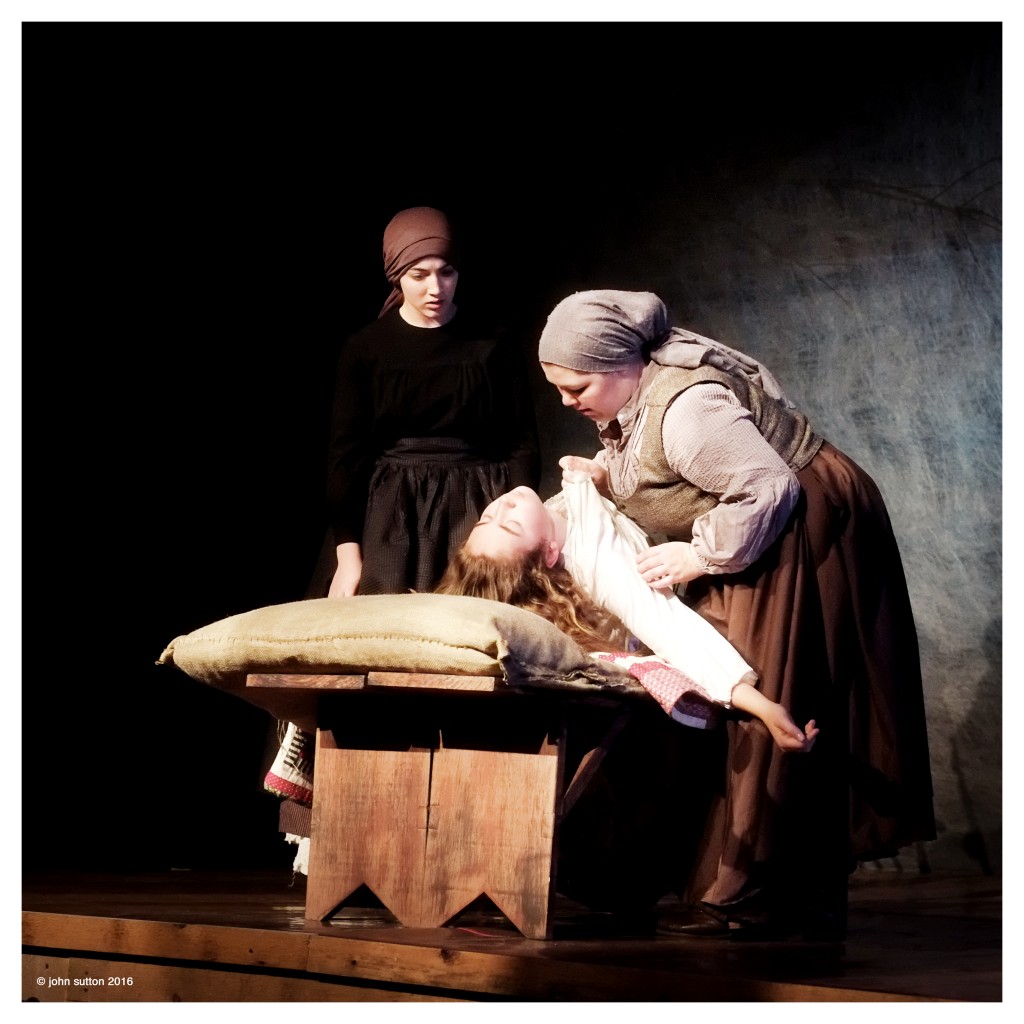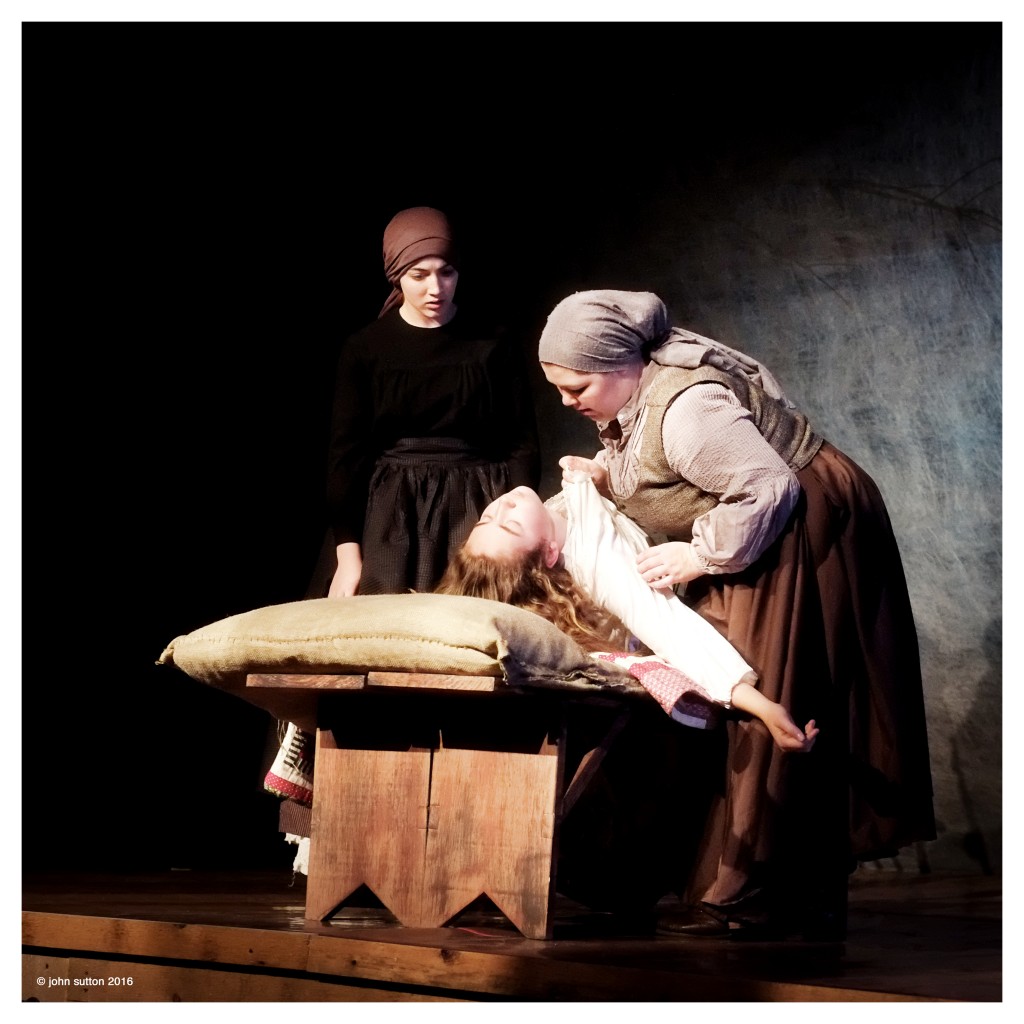 By Arthur Miller
Directed by Jeannine Haas
Cast: Ron Komora* (Parris), Erin Ouellette* (Elizabeth), David Snider (Proctor), Catherine Seeley (Abigail), Digby Baker-Porazinski (Hale), Lia Russell-Self (Tituba and Danforth), Adam Shulman (Hathorne), Kristoffer Ross (Cheever), Rob Forgett (Thomas Putnam), Kyra Fitzgerald (Ann Putnam), David Borthwick (Francis Nurse), Deb Borthwick (Rebecca Nurse), Chris Barlow (Giles Corey), Abby Maher (Betty), Christiana Roewer (Mary Warren), Audrey Roosevelt (Mercy), Leila Bruske (Susanna), Delaney Hill (Village Girl), and Sarah Burke (Village Girl).
*Denotes member of Actors' Equity.
Photo Gallery     Promo Video     Post Star     Times Union     Manchester Journal      Berkshire Eagle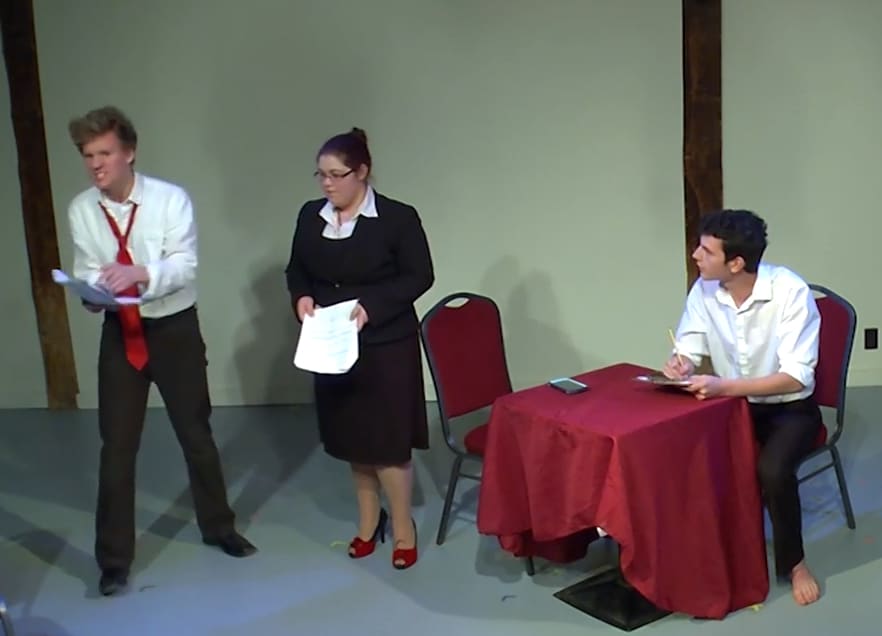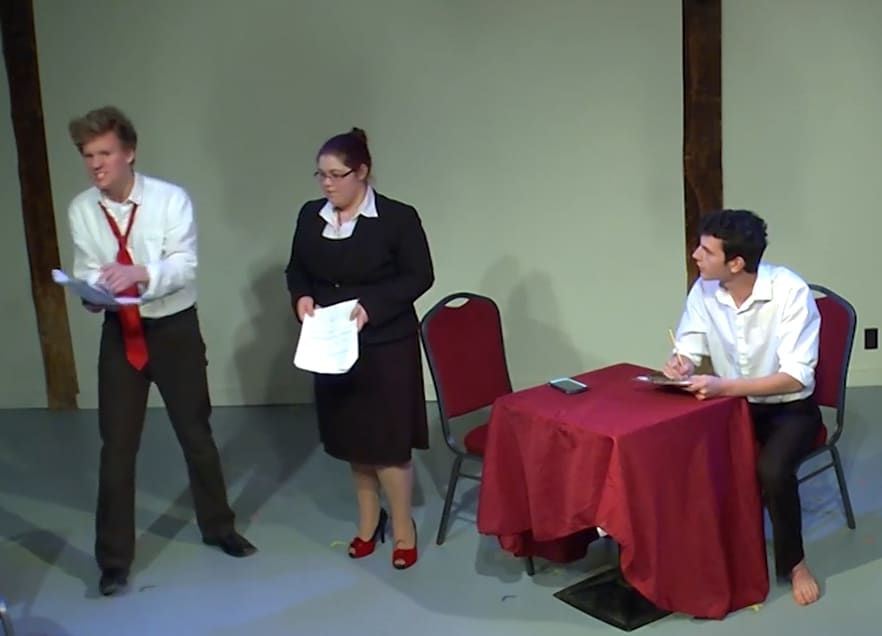 Second Annual Winter Carnival of New Work – January 22-31 2016
17 Plays and 9 Directors!
Promo Video
The Post Star on local playwright Virginia May Edinger
More on Winter Carnival from The Post Star
Click here for FULL listing of plays, directors, and casts
Wayward Home – November 2015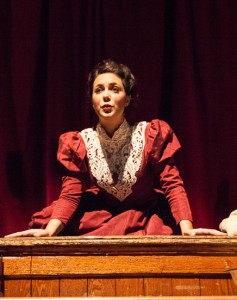 By Maizy Broderick Scarpa & Clara Strauch
Directed by David Andrew Snider & John Hadden
Cast: Maizy Broderick Scarpa, Clara Strauch, and Abigail Wahl
Photo Gallery    Promo Video    Radio Interview
Times Union     Post Star        Berkshire Eagle
The Year of Magical Thinking – October 2015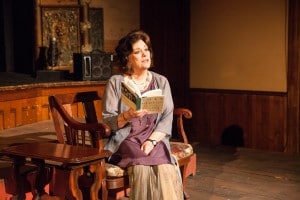 Directed by Oz Scott
Cast: Wendy Ishii
A Bas Bleu Theatre Production
presented by Hubbard Hall
---
Hubbard Hall Opera Theater 2015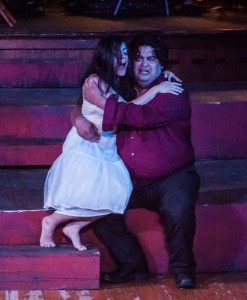 Rigoletto – August 2015
Directed by Kirk Jackson
Conducted by Maria Sensi Sellner
Rigoletto: Benjamin Bloomfield, Gilda: Meghan Picerno, Duke: Chris Lucier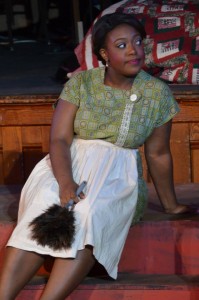 The Old Maid & the Thief – August 2015
Directed by Julia Mintzer
Musically Directed by Sara Chiesa
Conservatory students: Nicholas Yaquinto, Shaun Lee, Eric Eichelberger, Jessica Philpot, Stephanie Polonio, Hannah Miele, Erin Brittain
---
2014-15 Theater Season
Love's Labour's Lost – July 2015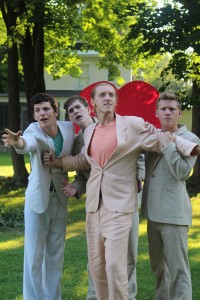 Directed by David Snider
Cast: Peter Hayes, Digby Baker-Porazinski, Michael Raffel, Jack Boggan, Chris Barlow, Sebastian Durfee, Erin Ouellette, Christiana Roewer, Cate Seeley, Adam Shulman, Ginny Edinger, Audrey Roosevelt, Delaney Hill, Shawna Martinez, Kyra Fitzgerald, and Jennetta Lorman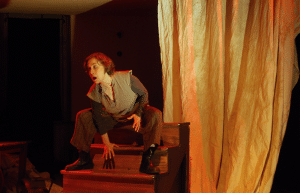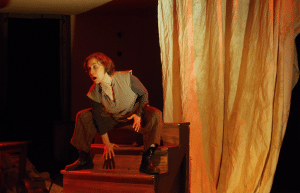 An Iliad – April/May 2015
by Lisa Peterson and Denis O'Hare
Directed by Sheila Siragusa
A co-production with Pauline Productions
Starring: Jeannine Haas
The Valley Advocate, April 15
"Army of One" Times Union, April 23
More Theater Talk, May 4 (includes radio interview links)
"All I can say is wow.  I am still spellbound by Jeannine's performance and John's accompaniment."
– S. Van Hook
"The Ancients did not call some one a genius, rather they described one as having genius. To have genius meant an embodiment, a channeling of the divine, a creation of connection between the mortal and the spirit worlds. Jeannine Haas has genius. in. spades."
– K. Schonbeck
Photo Gallery
Promo Video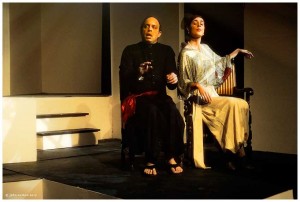 Tartuffe – February/March 2015
by Molière
Directed by John Hadden
Cast:  Peter Delocis, Tony Pallone, Jack Boggan, Aleda Bliss,
Delaney Smith, Digby Baker-Porazinski, Scott Renzoni, Doug Ryan, Kim Johnson Turner, Benjie White, Adam Shulman, and Audrey Roosevelt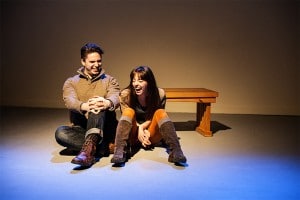 First Annual Winter Carnival of New Work – January 2015
Multiple Directors – 12 Plays in 12 Days!
Click HERE for Full Listings of Plays!
The 25th Annual Putnam County Spelling Bee
by William Finn & Rachel Sheinkin
Directed by David Andrew Snider
Cast: Chris Barlow, Sylvia Bloom, Digby Baker-Porazinski, Sara Curtis, Sebastian Durfee, Kyra Fitzgerald, Edward Mawere, Erin Ouellette, and Jeffrey Vizcaino
A Times Union Pick of the Week!
Berkshire Eagle Review 1/28/15: "A New Play Shines at Hubbard Hall"
Berkshire Eagle Conversations in Theater
Photo Gallery