THEATER


Two nights of Shakespeare. Will Kempe's Players the company that brought us As You Like It, Much Ado About Nothing, and Hamlet, returned with two rarely seen classics.
Grant's Ghost
Hubbard Hall presented a World Premiere, written and produced by Warren Schultz:  Sold out!


It is the summer of 1885 and Ulysses S. Grant is dying of throat cancer. He and his family have moved into an upstate cottage to seek relief from the heat of New York City. Grant is struggling to finish his memoirs under guidance of his editor, Mark Twain, who medicates Grant with morphine to help him sleep. While under the influence of the drug, Grant is visited by the ghost of his father, Jesse, who convinces Grant that his memoirs should include an honest account of his faults and failures. Ulysses agrees and begins work on a no-holds-barred addendum, which includes a plan for reconciliation between North and South, Black and White. When Twain learns of this, he cuts Grant off from his "potion." Still Grant completes both versions of his memoirs. On his death bed, he tells Julia to make sure the new version is published. After Grant passes, she makes a fateful decision about his secret memoirs.
Fun Home


Music by Jeanine Tesori | Based on the novel by Alison Bechdel
Book and Lyrics by Lisa Kron | Directed by Kirk Jackson
Tony Award Winner – Best Musical 2015
Adapted from Alison Bechdel's groundbreaking graphic novel, Fun Home is a refreshingly honest, wholly original musical about seeing your parents through grown-up eyes. Contains adult content. Recommended for ages 15 and up.
CCS Drama Club Presented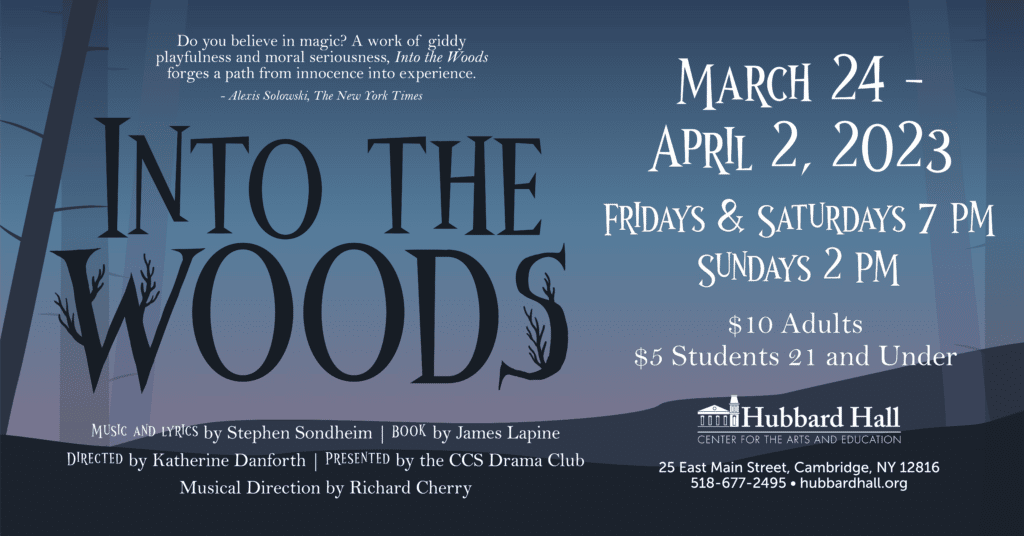 Summer Theater Programs