Farmers Market now running at the Cambridge Central School!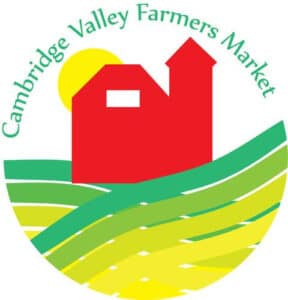 The Cambridge Valley Farmers Market begins the 2021 summer season on the front lawn of Cambridge Central School each Sunday from 10:00 to 1:00 pm. It is anticipated that the majority of vendors will attend in person weekly, however the market is keeping the popular on-line preorder system and curbside pickup for those who want it.
The online store is open and is found here:
The market features plants, fresh vegetables, pork, chicken, eggs, maple products, mushrooms, baked goods, prepared food, and more.
We encourage people who are able to walk to park in the north (science wing) parking lot in order to leave the other spaces for those with mobility issues.
For market news, sign up to be a customer and we'll add you to our email list. You can also follow us on Facebook.
See you at the market! Don't forget your mask and shopping basket!
You will be able to create an account and place an order in our online store using your credit card. You'll receive an email confirmation of your order and can add other items until the ordering period closes. Vendors may add more to their inventory during this period as well.
Check out all our vendors here!

Debby Jaffe
Market Chair
cambridgefarmersmarketmanager@gmail.com
Our mission for this year is to get essential food and farm products to our customers safely. As per state regulations, there will be no music or community tents. Prepared food will be for take out only. We ask families to designate one person to shop for the family and leave other family members and pets at home. The vendors will be wearing masks and we ask our customers to do the same.