Round House Bakery Cafe is located on the Ground Floor of Hubbard Hall!
25 East Main St. in Cambridge, NY   518.677.2233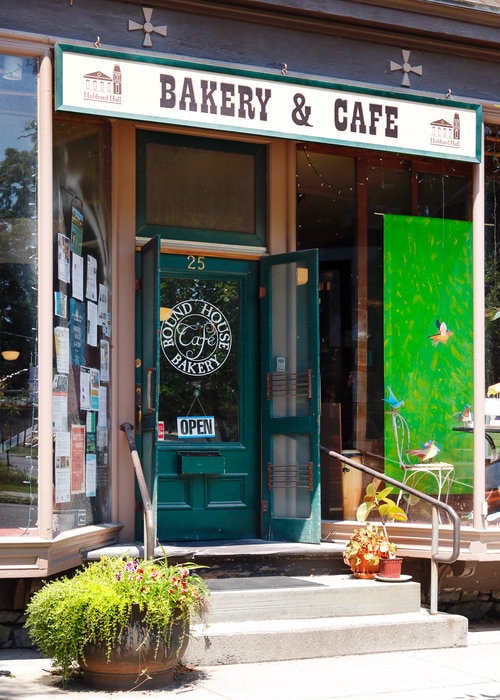 "Having Round House in the Hall is a wonderful addition to all the ways we serve our community," said Hubbard Hall Executive & Artistic Director David Snider. "From pre-show dinners to after-show drinks and desserts, the presence of Round House is a boon for our audiences and our students. Having the Cafe allows us to stay better connected with the community and all that we do here on the Hubbard Hall campus."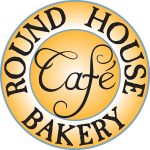 Winter Hours* of Operation:
Monday: Closed
Tuesday: 8am-4pm
Wednesday: 8am-4pm
Thursday: 8am-4pm
Friday: 8am-8pm (Wood Fired Pizza in the evening)
Saturday: 8am-8pm (serving dinner)
Sunday: 9am-4pm (Brunch)

*Please note kitchen closes 1 hour before actual closing time.
The Round House Bakery Café is also open for dinner before show time and for drinks and desserts after performances. Beer and Wine available. And open late for select events , music and Hubbard Hall events like "Breaking Bread".

The Hubbard Hall Box Office and information center will continue to operate in the front of the café space on performance days.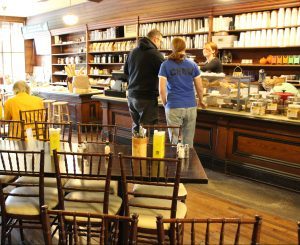 "We are both very excited to have the opportunity to start a bright new chapter for our business in the heart of our community in Hubbard Hall – a vital part of our community that we know and love," said Round House Bakery Café co-owner Scott Carrino. "The move of our Cafe to the Hubbard Hall building serves a number of creative purposes for our business and to Hubbard Hall's programming. The space is a good fit for our cafe.
"We have twice the kitchen space with a real stove and proper storage," said co-owner Lisa Carrino. "We have more seating, a refrigerated pastry case and more shelving to present our baked goods and retail offerings. Our relationship with Hubbard Hall has been strengthened in a way that we have always envisioned and can now manifest more easily. We look forward to offering Hall audience members meals and refreshments before and after shows. Having an active and popular cafe on site will bring much more foot traffic right into the heart of the Hall. We see this as a benefit to the Hall as much as it is to us"
About Round House Bakery Café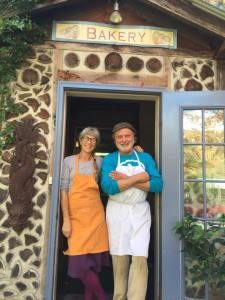 Round House Bakery began as a project of Pompanuck Farm, a 501c3 not-for-profit educational center managed by Scott and Lisa Carrino since 1991. The Carrinos spent much of the past 25 years in the Round House kitchen preparing meals for people who visited the farm to attend classes, workshops, and musical events.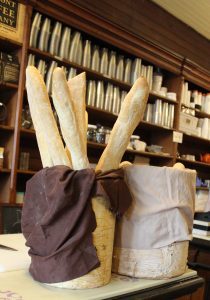 People loved the food which was sourced from the farm and local producers. Visitors to Pompanuck Farm and workshop participants enjoyed the process of making bread and pizzas in the woodfired oven located in the center of the Round House. This is where Round House Bakery was born. Starting small with their personal longtime specialties – Lisa with cakes, cookies, and pastries and Scott with wholesome breads and pizzas – they sold their goods at Farmers' Markets and small local businesses including the Cambridge Food Co-op. In 2010 they built a full scale commercial kitchen and were incorporated as a bakery.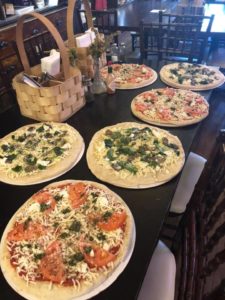 In 2013 they reopened a long-shuttered coffee house in the Village of Cambridge as Round House Bakery Cafe. The Carrinos and their staff provide the same kind of healthy fresh meals and community ambiance in the village as they did in the country. Both Carrinos grew up in homes where cooking happened every day, in families that valued the importance of shared meals. They believe that the dining table is a democratic arena where people can meet, converse, work, or read the newspaper in a safe, welcoming, environment while enjoying a meal that they know was sourced as locally as possible and prepared with honesty, health, and good taste. For the Carrinos, coming to Hubbard Hall feels like coming home and home is where the good food is – at 25 East Main St., Cambridge, NY