Round House Bakery
 494 Chestnut Hill Road, Cambridge, NY
518.677.8121
Take out only: Order in advance for Friday pick-up
The Little Shop is now open
Wednesday – Saturday 10am to 5pm, Sunday 10am to 3pm and by appointment
About Round House Bakery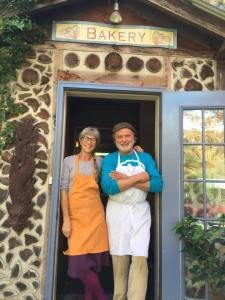 Round House Bakery began as a project of Pompanuck Farm, a 501c3 not-for-profit educational center managed by Scott and Lisa Carrino since 1991. The Carrinos spent much of the past 25 years in the Round House kitchen preparing meals for people who visited the farm to attend classes, workshops, and musical events.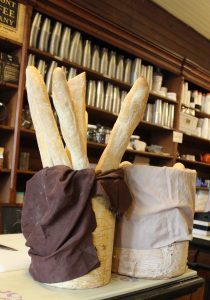 People loved the food which was sourced from the farm and local producers. Visitors to Pompanuck Farm and workshop participants enjoyed the process of making bread and pizzas in the woodfired oven located in the center of the Round House. This is where Round House Bakery was born. Starting small with their personal longtime specialties – Lisa with cakes, cookies, and pastries and Scott with wholesome breads and pizzas – they sold their goods at Farmers' Markets and small local businesses including the Cambridge Food Co-op. In 2010 they built a full scale commercial kitchen and were incorporated as a bakery.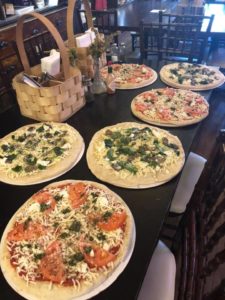 In 2013 they reopened a long-shuttered coffee house in the Village of Cambridge as Round House Bakery Cafe. The Carrinos and their staff provide the same kind of healthy fresh meals and community ambiance in the village as they did in the country. Both Carrinos grew up in homes where cooking happened every day, in families that valued the importance of shared meals. They believe that the dining table is a democratic arena where people can meet, converse, work, or read the newspaper in a safe, welcoming, environment while enjoying a meal that they know was sourced as locally as possible and prepared with honesty, health, and good taste. In 2017 the cafe opened in the newly renovated cafe space in Hubbard Hall and provided the community a wonderful place for people to gather and enjoy good food. Unfortunately in 2020 the Covid-19 pandemic forced the closure of all non-essential businesses and as a result Scott and Lisa decided to close the cafe and continue to bake and prepare meals in their Bakery at Pompanuck Farm.